Blog
Arts Access Advocates
The windows of Nga Taonga Sound and Vision in Taranaki Street, Wellington took on a new life during Disability Pride Week. On the outside, the words "You raise me up to more than I can be" can be felt in braille. Taped on the window, one person can be seen raising his hands while next to him, another person is seen signing the word "can".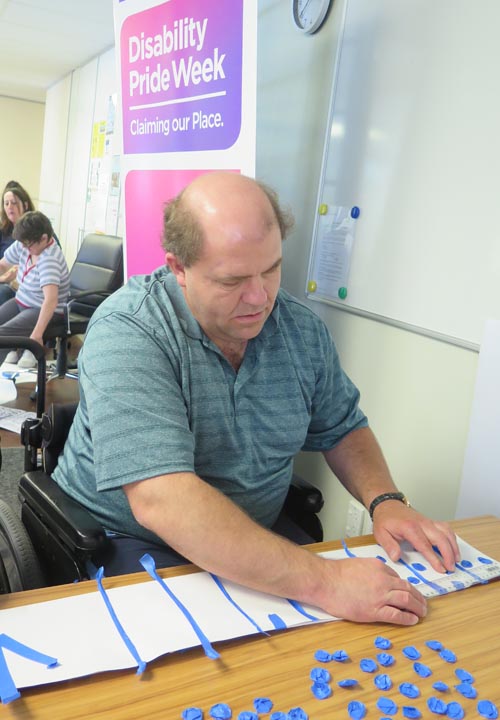 This is where the literal translation of the words ends as the visual imagery takes over. One of the participants, Phil, says this tape art mural is about expressing who we are as people with disabilities. We live in the city of Wellington and we live here in spite of our limitations. Through this mural, we are expressing our pride and the freedom of our souls.
During Disability Pride Week, held in Wellington from 27 November to 3 December, Struan Ashby and Erica Duthie from Tape Art NZ worked with a group of 18 people from within the disability community to explore what disability pride means and how we wish to express this.
For Marcia, the inclusion of the Petone pier with its post-earthquake crack signifies the way some people have come to their disability more recently; and how they tend to be more in the background compared to people born with impairment who are more likely to tell a stronger story.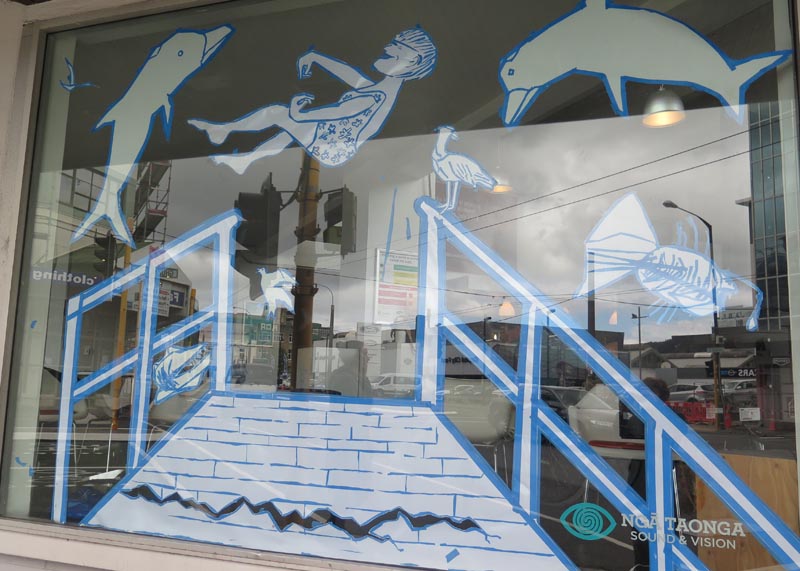 As Marcia says, "At the end of the day, we all want the same thing although we are at different stages of acceptance."
Positioned high up as floating and free is how we see ourselves. Shar created a confident Cinderella floating above the people and the hands reaching out.
Catherine's life-size picture of Jane above the pier alongside Jane's large dolphins also symbolises the feeling of harmony. Phillip, Paul and Rosie created birds and fish, and the iconic features of Wellington with Tim creating an accurate image of the New Zealand flag.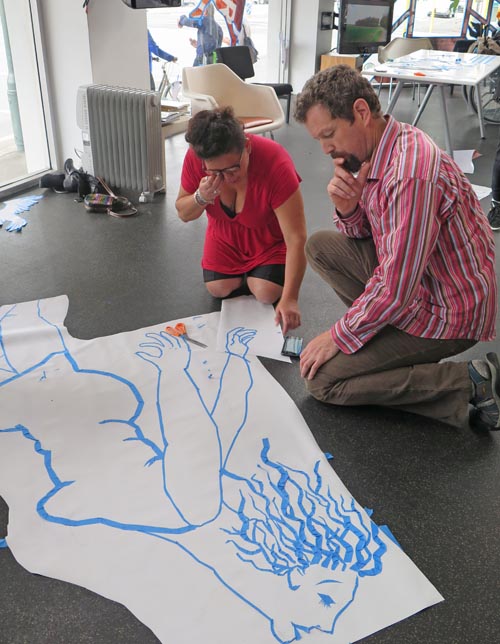 Neil says equipment such as wheelchairs are like our tools. They enable us to get through life in the same way the builder uses a hammer. Wheelchairs etc are to be seen not as negative tools but as our enablers.
Quinny says the mural is based on togetherness. Often she feels like an outsider but in this group she felt really included. Everyone was working at different levels and yet we were working together, she says.
Catherine expands on this to say everyone brought their own strengths, ideas, inspiration and energy. The artwork just fell together and created its own narrative as result.
The hands reaching out are fitting. It is what we all want – for people to reach out to give a hand so we can be more.
Rachel Noble MNZM was the co-convenor with Nick Ruane of Disability Pride Week 2016. She is Director of ennoble.