Yaniv Janson: making art to activate people
1. My story
I've been painting since 2007 and it's been really important in my life since then. I wanted to use it as a way of getting a living but in my painting I also work out my thinking and feeling about the world. Then I try to communicate that in a way that will move people.
My favourite artist is Claude Monet. For him, like me, colour, light and water are really important.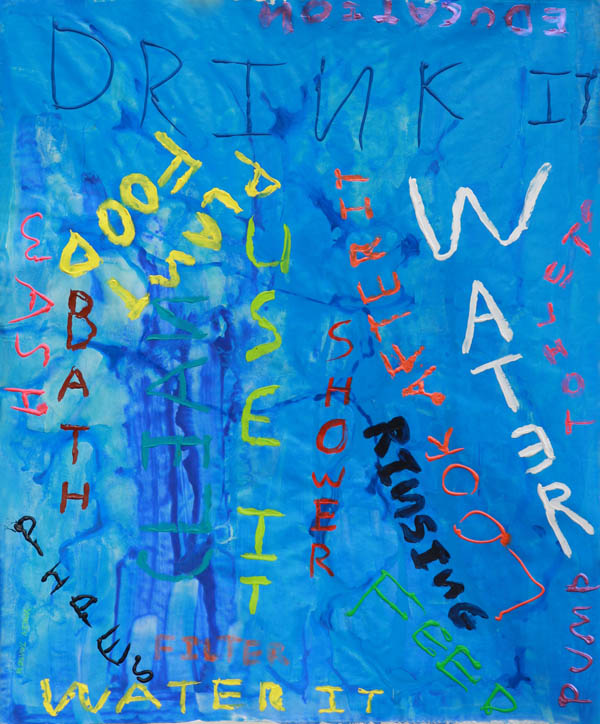 The environment is something that has always been important to me. Since I began painting, I have wanted to show that it is important we treat the world well and not destroy it with the way we live. If you look at my paintings, you'll see that water is important: the sea and its creatures, the danger of rising sea levels.
In the past three years or so I have grown aware of the poverty suffered by some peoples across the world and that's now part of my work. I think it is really important that what I paint makes a difference to people's lives.
I spend my time between Raglan and Hamilton and had my first art training in Hamilton. It was also where my first exhibitions took place but since then, I've been able to show my work in many other places. I've had an exhibition, Beehives Hidden In Trees, in Hamilton and I've exhibited work in Auckland and Wellington. Overseas, I have shown my paintings in Israel, Canada, Montenegro, France and the United States.
I paint mainly in acrylic. I use strong, bright colour and the texture of the paint is important to me. I enjoy textures and partly for that reason in my more recent exhibitions, I have invited visitors to touch the paintings to share the texture.
But I also like to be different. You often see the sign "Do Not Touch" in galleries. I decided I'd like the sign to read "Please Do Touch".
I have autism and epilepsy and they don't make life straightforward but I also don't let them dictate who I am. It's important for me to show that disability is not a barrier to achieving. Disabled people can make a valuable contribution to society. I think I do.
2. What I've achieved with my art
I think the most important achievement so far is that I have been able to create work that people enjoy and find interesting. My disability has not stopped me doing that and I hope that inspires other disabled people to achieve in their way.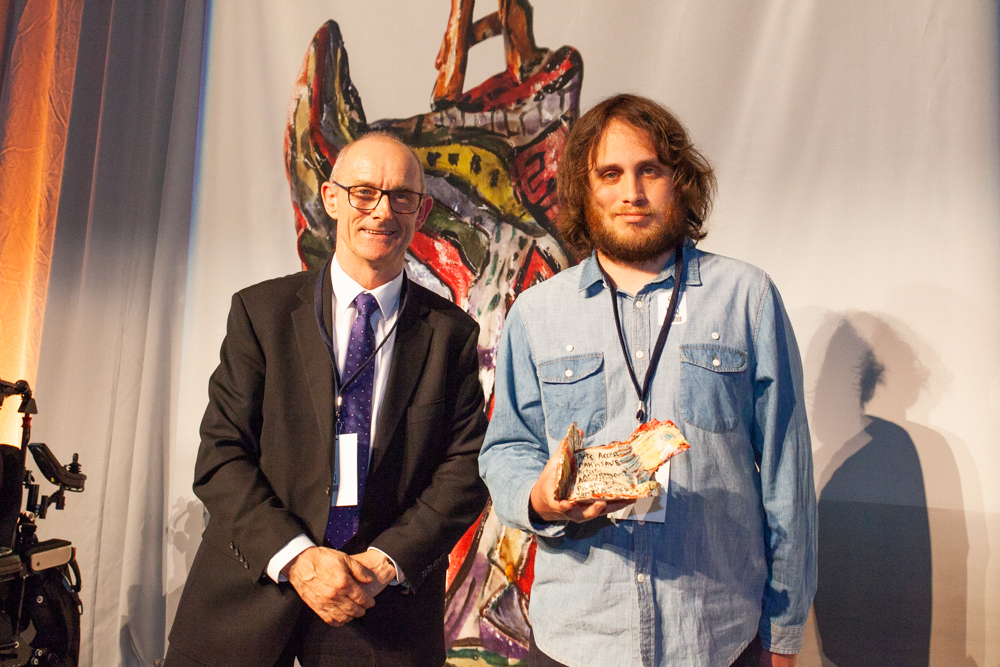 Here are some of the things I've achieved:
2008­–present: My work was displayed in solo exhibitions in Hamilton, Auckland and Wellington.
2010–­2018: Five books were published with my work in them.
2010–present: I am part of the UNESCO Art Teaching community.
2015: I received a 30 under 30 award from Hamilton City Council for artistic achievement.
2015: I got a National Youth Art Award prize for the best abstract painting.
2016: I got a Creative New Zealand grant that helped me take Please Do Touch to Montenegro at the invitation of that country's crown prince.
2018: My work on the United Nations' Sustainable Development Goals was shown in a solo exhibition at the UN headquarters in New York.
2019: I was the recipient of the Arts Access PAK'nSAVE Artistic Achievement Award at Te Putanga Toi Arts Access Awards.
2020: My Please Do Touch installation on the themes of social and environmental sustainability will be exhibited shown at ArtsPost, the Waikato Museum gallery in Hamilton, in January and February.
3. What I want to achieve with my art
I want my work to help people who have seen it think about the issues that I think are important in the world today, and to educate and empower them to help create social and environmental change.
I want to continue carrying my message in New Zealand and abroad. My dreams are to exhibit at the Auckland Art Gallery and Te Papa and to have an exhibition in London. I've never been to the UK but I've heard a lot about its art galleries.
4. Who I'm interested in working with on art projects
I enjoy working collaboratively because together we achieve better outcomes.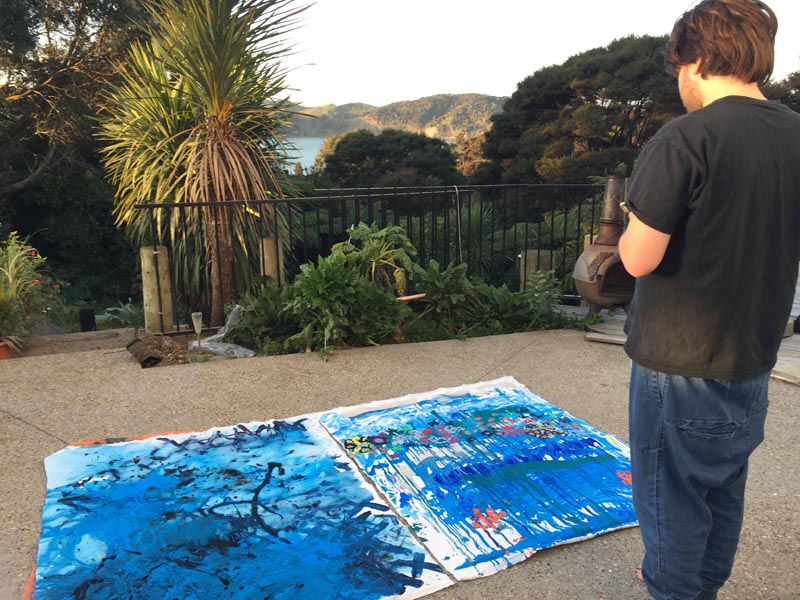 From 2008, I've been collaborating with artists and museum curators about engaging audiences and storytelling methodologies, which juxtapose two climate change outcomes. One is demonstrating the goals achieved and the other is visualising the perils of not achieving the goals. We co-created resources for people to experience climatic and environmental changes through virtual media. I also collaborated with fashion designers because a message on clothing can spread far beyond gallery walls
Starting in 2019, I've been collaborating with scientists, instructional designers and teachers on methodologies to engage the wider community in the climate change fight. One of my most recent education projects involves collaboration with schools, supporting children-action projects. Teachers worked with children, and the children brought their parents to follow through and spread measurable action throughout their communities. This pilot was funded to expand to other schools in 2020.
5. Useful links
6. Contact details
T: 027 288 1949 / 027 288 1939
Last updated: October 2019