Meet the advocates
They may be artists, creators, bloggers, public speakers, performers, writers, access advisors – the list goes on! Together let's get more disabled voices heard – click a link below, share a post or check out their next show. If you would like to feature on this page or get in touch with one of these great people, contact Access and Participation Advisor Stace Robertson (E: Stace.Roberton@artsaccess.org.nz T: 04 802 4349).
Canterbury region
Jared Flitcroft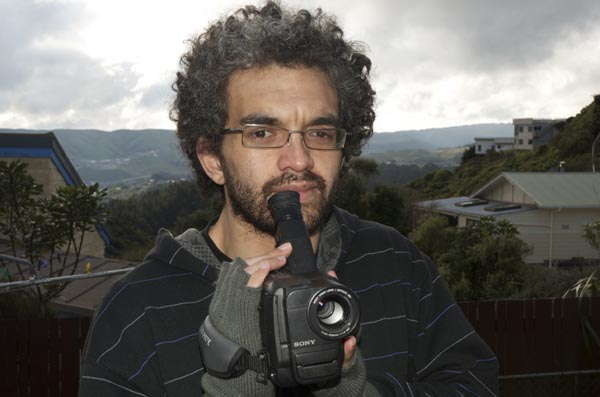 Jared is a filmmaker. After completing his BA in Communication and Media Studies from Victoria University, he became the first Deaf graduate from the New Zealand Film and Television School in 2012. He has directed several short films that have been finalists in the New Zealand Deaf Short Film Festival. He wants to be a role model for young Deaf people and show them that a creative career is possible. He also sees filmmaking as a great way for Deaf and hearing filmmakers to collaborate. He is co-directing with Jack O'Donnell, who is hearing, a short film he wrote called Tama – a coming-of-age film about a Deaf Māori boy from a rural area who wants to learn the haka. Although the 15-minute film is not autobiographical, he says its overall theme of isolation reflects his own experiences. Go to Jared's showreel on YouTube.

Leechin Heng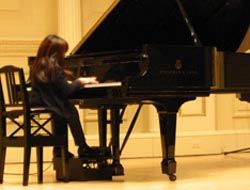 Leechin's passion in life is to make music learning enjoyable, accessible and inclusive to all people. A PhD candidate at the University of Canterbury, her research focus is inclusive teaching in professional development programmes. She completed her Bachelor of Arts with Honours in sociology, human services and Japanese. She also plays the piano and violin, and has an Associate Diploma in Solo Piano and Theory, Critique and Literature from Trinity College of London. Leechin has performed in various festivals, including the Wataboshi Music Festival in Brisbane; the first and second Piano Festival for People with Disabilities in Yokohama and Vancouver; and the United Nations Piano Festival for People with Disabilities in New York. In 2014, she co-founded DeSoc, a university club set up to create a safe space for people to share their thoughts on inclusivity and access. In 2016, she will be the ambassador for Christchurch Education International Student Association.
Thane Pullan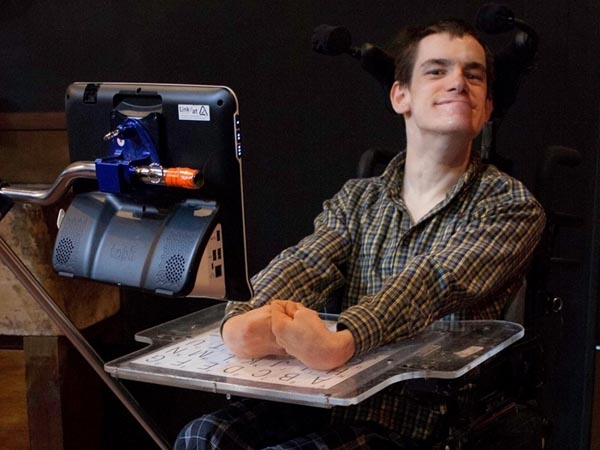 Thane is a comedian, writer and accessibility software developer. He describes himself as a stand-up comedian who can't stand up and can't talk. Instead, he uses his wheelchair and voice technology to deliver his routines. In 2014, he won the South Island Raw Comedy Quest and performed in the Grand Final in Auckland. He has also written a book called Teachings of a Grumpy Cripple, which describes his own experience of disability and how society can improve its treatment of disabled people. Thane also blogs about disability issues. In 2015, he attended a community consultation meeting with the Ministry of Culture and Heritage about introducing a companion card scheme in New Zealand. In the future, he would like to work on screen projects as a producer and create trance music. He writes on the People with Disabilities website and on his blog.
Wellington region
Prudence Walker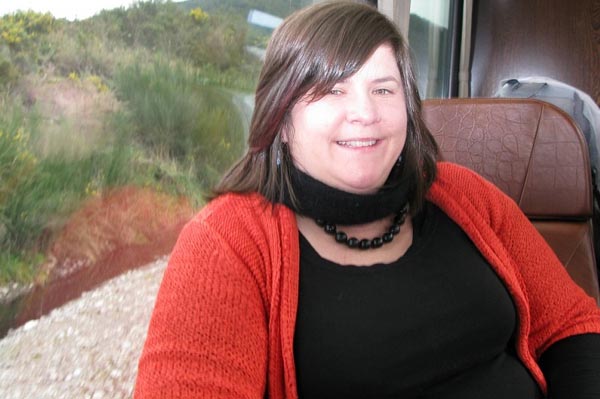 Prudence is the CEO of the Disabled Persons Assembly, and works with different groups to develop and facilitate learning and discussion around disability issues. She also does some support work with people in the community and works on contract with other organisations in facilitation, co-ordination and coaching roles. In addition, she runs a small jewellery-making business and enjoys the balance of something completely different and creative in her work life. In 2013, she participated in the Be. Leadership Programme and went on to facilitate Arts Access Aotearoa's Making A Difference Arts Advocates Programme in Christchurch. Visit Prudence's website.
Robyn Hunt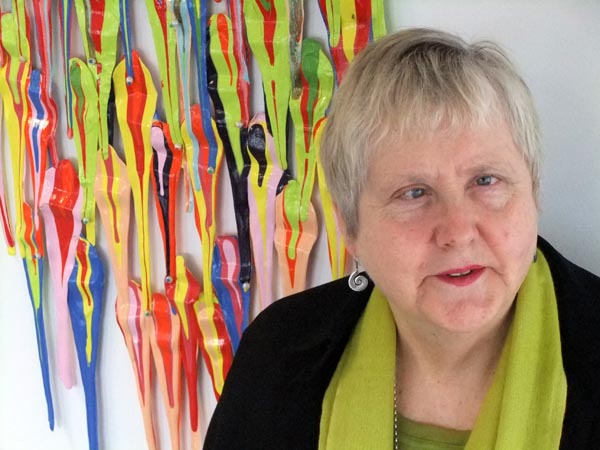 Robyn is a journalist, communicator and writer. As Human Rights Commissioner from 2002 to 2010, she played a major role in driving the commission to hold an inquiry into the accessibility of public transport. She also worked on New Zealand's National Disability Strategy and represented the country in New York during the negotiations of the United Nations Disabled Convention. A co-writer of Arts Access Aotearoa's Arts For All guide, Robyn's communications company AccEase helps ensure websites, information and communications are accessible. She also writes a blog about human rights and disability issues called Low Visionary. Among her many awards, she received the Attitude ACC Supreme Award 2013. She was also awarded an ONZM for services to disabled people over more than 30 years. Follow Robyn's blog about disability issues, disability rights, information and web accessibility.
Erin Gough
Erin Gough has strong links to the disability community locally, nationally and internationally, forged through her advocacy work. This includes legal advocacy through her role at Community Law Canterbury (2015) and human rights advocacy through her current role as a Human Rights Advisor at the Human Rights Commission (2015–). Erin, a BA/LLB (Hons, first class) degree from Canterbury University and is a trustee of Arts Access Aotearoa. She has run advocacy initiatives and participated in advocacy-focused groups, contributing to submissions and discussions from a disability perspective. Issues Erin is particularly interested in include ensuring disaster responsiveness for people with disabilities, inclusive education, accessible housing, the rights of disabled women and girls, and ensuring people with disabilities have access to justice and equality before the law. In her spare time, Erin enjoys participating in the arts through writing, and going to movies, plays and concerts. She also enjoys drinking coffee and cider, eating good food with friends and befriending other people's dogs.
Pati Imaga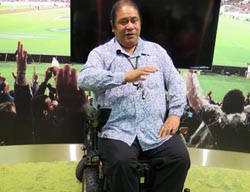 Pati slipped in the shower in 2005, which left him paralysed. For two years after the accident, he was afraid to go out of the house in his wheelchair until he sought counselling. But then he got involved in consumer groups and sat on advisory boards. He is the president of the Disabled Persons Assembly and received the Arts Access Artistic Achievement Award 2015. He's also travelled to international conferences in Britain. Before his accident, Pati was the bass player in the Holidaymakers. These days, he plays in the band Kabasa and has teamed up with inclusive dance troupe Pasifika PHusion to make Siva, a music video celebrating dance for people of all abilities. He was also involved in policy work for ACC and the Ministry of Social Development. In 2012, he received the Queens Service Medal for his advocacy work and services to the Pacific community.
Rebekah Corlett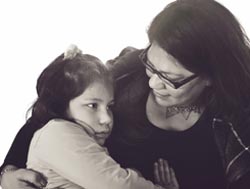 Rebekah is a parenting blogger from the Kapiti Coast. She has two children: Sophia, 7, was diagnosed with severe autism at the age two and Ryan, 3, was recently diagnosed with Global Development Delay. She describes herself as a "passionate advocate of taking the higher ground", which is reflected in her honest, down to earth and positive writing style. In 2015, Rebekah attended a "relaxed performance" with Sophia, presented by Chamber Music New Zealand. Its inclusive format opened her eyes to the possibilities of increased accessibility to the arts for children and families, as well as the importance of advocacy by and for parents of children with special needs. Rebecca has a background in print journalism and graduated with a Diploma in Journalism from Wellington Polytechnic in 1998. She is a contributor to www.themighty.com and is writing a book about her journey as Sophia's mum. Follow Rebekah's blog
Auckland region
Philip Patston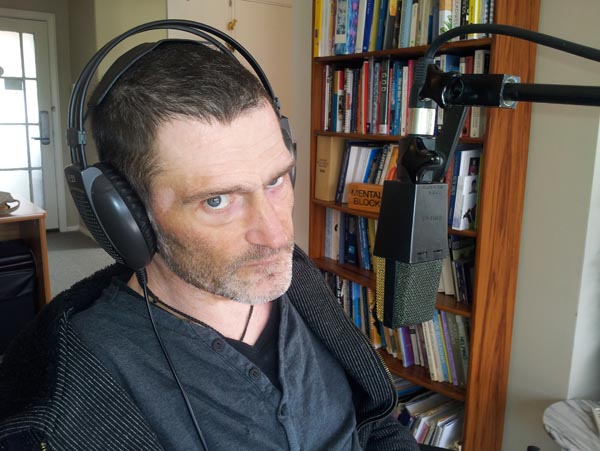 Philip is recognised in New Zealand and overseas as a social and creative entrepreneur with 15 years' experience as a professional, award-winning comedian. He also writes lyrics and collaborates with musicians. His passion is working with people when they want to explore and extend how they think about diversity, complexity and change. Philip believes the arts sector is pretty much defined by a big blob of white middle-class culture surrounded by a "few odd bits". He'd like to see far more diversity included in New Zealand's mainstream arts and culture. He is also keen to lead conversations about who decides whether art and performance is "good enough" to be funded. In October 2015, he was named one of the Top 10 diversity consultants in the inaugural Global Diversity List. He was the inaugural recipient of the Arts Access Accolade in 2014. Follow Philip on Diversity New Zealand's blog.
Sarah Houbolt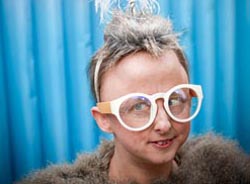 Both in Australia and New Zealand, Sarah has forged a career combining her performance and community cultural development skills. Her acclaimed one-woman show, KooKoo the Birdgirl, brought a historical freak-show character to life and combined her circus, theatre and dance skills. She grew up in Queensland and has a double degree in social work and arts (politics and sociology) from the University of Queensland. From 2001 to 2008, she was a member of Vulcana Women's Circus, specialising in aerials, acrobatics and hula hoops. She has lived and worked in Auckland since 2009 but is currently working in Sydney at Accessible Arts NSW. In 2012, Sarah received the Arts Access Artistic Achievement Award and won the Best Female Performer Award at Auckland's Short and Sweet Dance. She performed in Cirque du Soleil's Worlds Away, and was part of the one-year Be. Leadership programme. Sarah's passions are producing, performing and reaching audiences.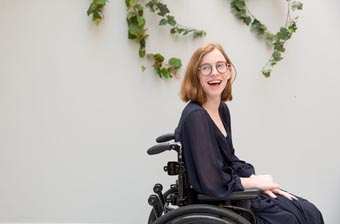 Amplifying disabled people's voices: This is a new platform by and for disabled people. Powered by AUT, Amplify was set up by the organisation All is for All and is a monthly content series providing a voice for a range of disabled creatives and advocates.Read more about Amplify
Relaxed music: This video about relaxed workshops and performances has audio description and is captioned. Read more about the video

Access For All: This video about the importance of access to the arts has audio description and is captioned. Read more about the video

Arts For All signed: This New Zealand Sign Language video lets Deaf people know about some of the ways artists, performing arts companies, festivals, museums, galleries and venues can make the arts more accessible to Deaf people.