Blog
Arts Access Advocates
I don't often get to The Dowse Art Museum in Hutt City so it was a pleasure to visit late last month to deliver a short workshop to visitor services staff from around New Zealand.
There were 53 people there from 20 different institutions, galleries and museums. We spent quite a lot of our time talking about the importance of their work as the first point of contact for disabled and older visitors.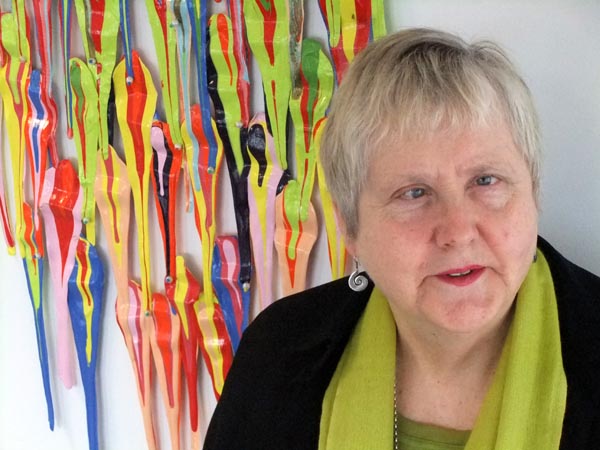 I gave a brief presentation about disability in New Zealand in 2017 and offered some tips and suggestions on relatively easy inclusion strategies.
We then moved into workshop mode. In a group from such diverse institutions, it was exciting to hear a real buzz as people shared their knowledge and experience.
We didn't waste time talking about things they mostly couldn't influence, such as the accessibility of their buildings. Instead, we explored ways of improving the visitor experience.
Inclusive activities that people contributed were New Zealand Sign Language and taster classes during Sign Language Week; audio description and sensory tours; and, interestingly. the need to improve print – the size generally and particularly on labels.
Website accessibility
Someone also raised accessibility of websites as an important consideration. I emphasised that knowing what accessibility options institutions provide is critical so the information can be passed on to disabled visitors who can take advantage of them.
I talked about the things that disabled people often complain about: noise, flashing lights and sensory overload, the need for quieter spaces and the availability of a variety of seating.
We covered a surprising amount of ground in a short time, even though the workshop was really only a taster. I was able to share some practical ideas with a life beyond a short workshop, such as the Smithsonian Accessible Exhibition Design Guide, which includes a wealth of detailed standards-based technical information such as accessible lighting levels, height of displays and so on.
Arts For All guide and network
We explored the value of the practical and freely downloadable Arts For All guide and of joining the Arts For All Network.
Everyone received a Disability Etiquette Guide, which I hope they will find useful.
I came away encouraged by the positive reception, and ready to seek out accessible features of galleries and museums when I travel around New Zealand. I encourage other disabled people to do the same.
Thanks to The Dowse Art Museum for organising and hosting the workshop, and for treating me to a lovely lunch.
Robyn Hunt co-wrote the Arts For All guide. Her communications company AccEase helps ensure websites, information and communications are accessible. She is a member of the Arts For All Wellington Network, facilitated by Arts Access Aotearoa.