News
Arts Access Advocates
Sarah Houbolt recognised by Vision Australia
31 October 2017
Sarah Houbolt, an international circus and physical theatre performer and advocate for disability rights, has received a Vision Australia Award.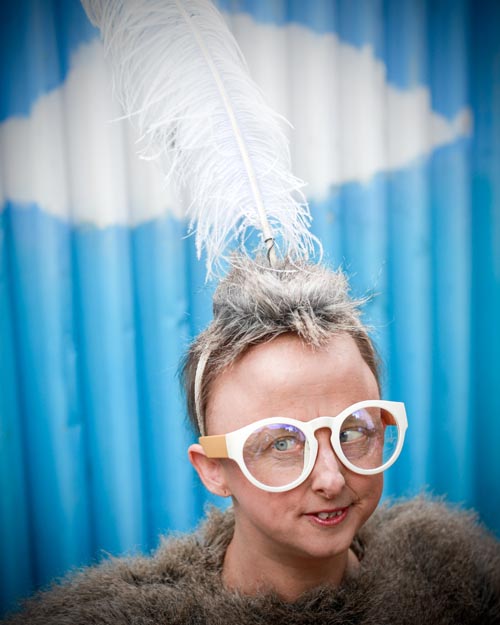 Australian Sarah Houbolt lived in Auckland between 2009 and 2016. In 2012, she was the inaugural recipient of the Arts Access Artistic Achievement Award. She won the Best Female Performer Award at Auckland's Short and Sweet Dance. She has also performed in Cirque du Soleil's Worlds Away, and was part of the one-year Be. Leadership programme. In 2015, she performed her one-woman show, KooKoo the Birdgirl, to Auckland audiences.
Vision Australia awards honour people who have helped to make a difference through their commitment to its mission to ensure people who are blind or have low vision can live the life they choose.
Sarah he has a rare condition, Hallermann-Streiff Syndrome. She is partially sighted and legally blind. She works at the University of Technology Sydney in its Equity and Diversity unit, co-ordinating central staff and student accessibility policy responses across the university.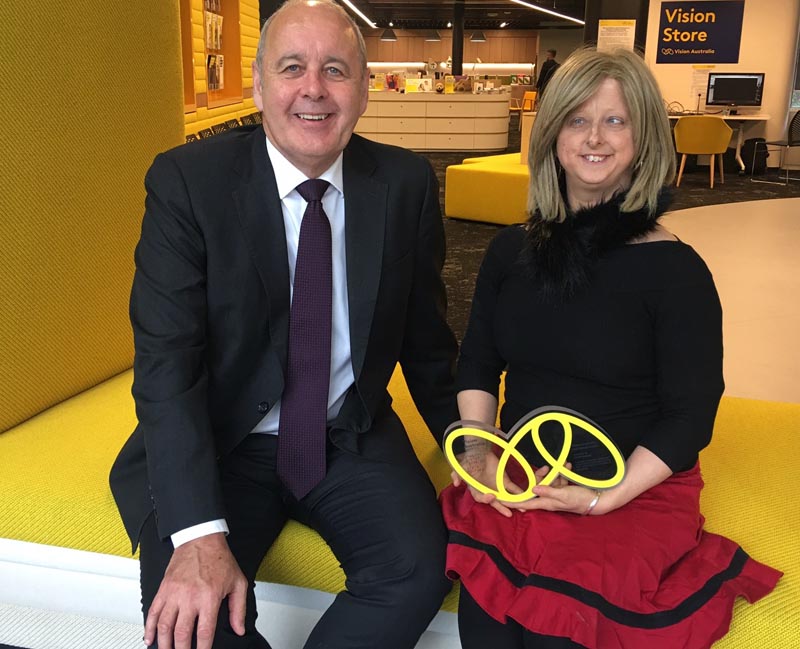 Vision Australia Chief Executive Ron Hooton paid tribute to Sarah's passion and frantic schedule.
"I'm not entirely certain how you fit in being an international circus and physical theatre performer, and arts manager, a disability advocate and a Paralympian, but these are all remarkable achievements," Mr Hooton said.
Sarah praised Vision Australia's leadership, along with the work of specialists in orientation and mobility and assistive technology for their work to support people who are blind or have low vision to participate.
She said she couldn't have become a trapeze artist without support from orientation and mobility specialists and her family.
"In my work in the arts, I want to bring audio description into performance. I want to describe what I am doing. I want to describe what I look like, because then we create universal access. Access leads to innovation, so we create a world in which our cultural protocols are seen by all and respected by all."