Rodney Bell: dancing my stories
1. My story
I am Māori, of Ngāti Maniapoto descent from Te Kuiti, Te Ika a Maui (North Island), Aotearoa and a performing artist with a disability.
At the age of 20, I acquired my disability as the result of a motorcycle accident. It was 1991. Although I was the only one injured, the circumstances around my accident had consequences, and impacted on my family and friends. I was paralysed, with no control from my chest down, and had other associated injuries. I spent a year in the Auckland Spinal Rehabilitation Unit.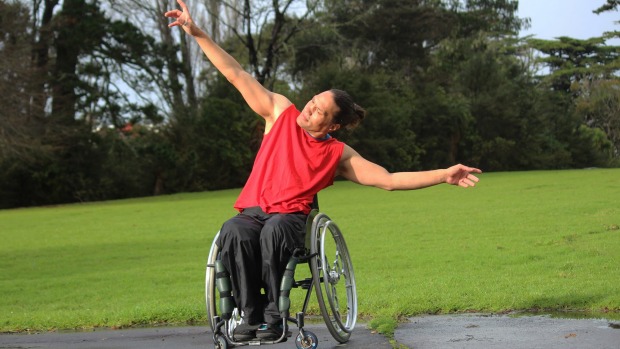 By discovering new ways of being physical in the early stages of rehabilitation, wheelchair basketball became an important part of my life. I represented New Zealand and competed internationally.
And then dance came into my life. The seed of dance was planted in me by Catherine Chappell, known in Aotearoa for her pioneering work with both inclusive dance and contact improvisation.
Catherine's ambition was to set up an integrated dance company in Aotearoa and in 1997, I became a founding member of Touch Compass Dance Trust. Dancing with Touch Compass, I entered a new realm of movement and possibilities. My dance journey would not have been so successful without Catherine and her belief in me.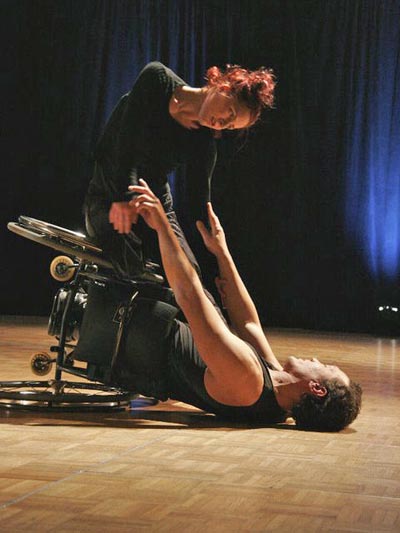 In 2005, I attended a Dance Summer Intensive in Seattle with AXIS Dance Company, an internationally renowned, physically integrated dance company in Oakland, California. AXIS invited me back in 2007 to become one of their principle dancers.
I spent five years with AXIS. When my contract with AXIS expired in 2012, I wasn't in a financial position to return to Aotearoa and ended up homeless in San Francisco.
I spent three years homeless on the streets of San Francisco. It wasn't easy but mentally, I was always positive. I was determined to take on this experience, which would define my future and who I am now.
My lived experience up to this point – my cultural upbringing, physical stamina from all my years dancing, my open mind and heart – played an integral part in surviving the streets of San Francisco.
In 2015, I was able to return to Aotearoa and bring all my experiences home to pass on through performances, teaching and supporting disability support organisations in Aotearoa.
My performance is an accumulation of many layers: my disability, my Māori heritage, my experience on the streets, my passion for movement and connection. When I am dancing I enter a new state of being where I can connect with my higher self physically, mentally and spiritually. From that place I can bring awareness about what is important to me through performance.
2. What I've achieved with my art
I achieved international recognition as a performing artist with a disability and as an ambassador for Aotearoa. I've received numerous awards, both nationally and internationally.
In San Francisco, I received an Isadora Duncan Dance Award in 2008 for an ensemble performance with Sonsherée Giles titled To Color Me Different, performed under AXIS Dance Company and choreographed by Alex Ketley (Artistic Director of The Foundry).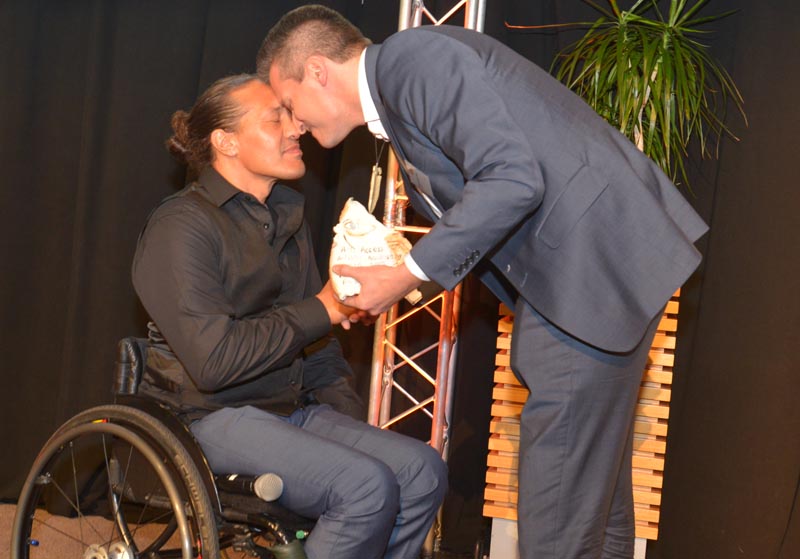 In 2011, I appeared with Sonsherée Giles on the television show So You Think You Can Dance where we performed To Color Me Different.
In 2016, I was the recipient of the Attitude Artistic Achievement Award and in the same year, I appeared in the dance film Tango Body – A Love Story, in collaboration with Chelsea Eng, San Francisco.
And in July 2017, I received the Arts Access Artistic Achievement Award, presented annually by Arts Access Aotearoa.
Over 2016 and 2017, I performed Meremere, an autobiographical work in collaboration with Movement of the Human (MOTH) under the artistic direction of Malia Johnston. Thanks to funding from Creative New Zealand, we're touring to seven North Island centres over June 2018, including performances on marae and in two prisons.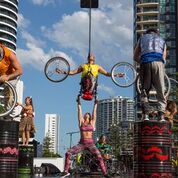 I also performed at the True Colours Festival in Singapore from 23-25 March 2018, a celebration of artists with disabilities. Then in early April, I was in the Gold Coast of Australia performing in HuriHuri at the Commonwealth Games Arts Festival. New works were commissioned for both festivals and I performed with fellow New Zealand dancer Brydie Coloqhoun and other artists.
I've worked with internationally renowned companies in the United States but what I am most proud of is the fact that I brought attention to performers with disabilities and showed the world my heritage from Aotearoa.
3. What I want to achieve with my art
I want to bring my experience to Aotearoa to support the arts and make the arts more accessible to everyone here. I want to create spaces to collaborate with artists and different artforms and develop high-quality work.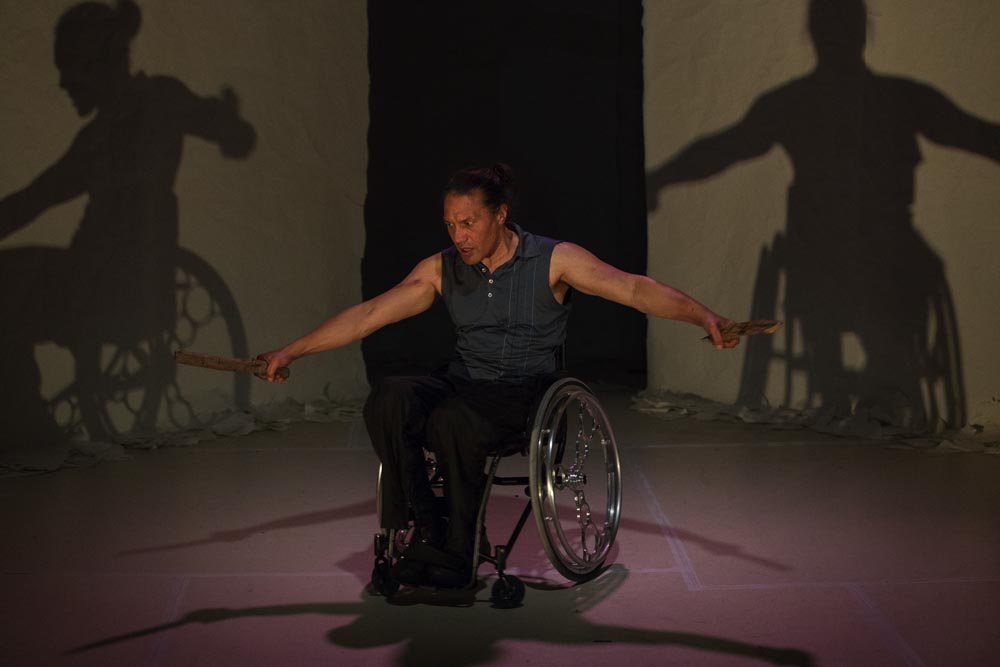 I feel I have achieved a lot of my ambitions through my latest work Meremere. It brings all my life experience to the stage: my Māori culture, my disability and being homeless. I want to help remove the clouds that hang over these three things in Aotearoa.
Eventually, I would really like to put together a dance company made up of artists with disabilities so we can raise awareness through strong and positive outcomes.
I would also love to get involved with organisations that help homeless people in Aotearoa and use dance as a medium to raise awareness.
4. Who I am interested in working with on art projects
I came back to New Zealand wanting to share my experience and my passion, so working with and empowering others is something that really inspires me.
Malia Johnston, from Movement of the Human (MOTH), directed and produced Meremere. I would love to develop further projects with Malia and MOTH, and other disabled artists and performers.
At this point of my career, I prefer quality over quantity. But if the opportunity arises, I am here. I came back with the idea to share, to connect and be part of something I love. I am sure there are big things coming for the future.
5. Useful links
6. Contact details
Rodney Bell
E: rb.dancing@gmail.com
Story updated: May 2018