Media Release
Arts Access Advocates
Raglan artist's exhibition opens in UN building
PĀNUI PĀPĀHO MEDIA RELEASE: Arts Access Aotearoa
6 June 2018
An exhibition of paintings by Raglan artist Yaniv Janson, called Please Do Touch, features in the United Nations Headquarters in New York from 4 to 14 June, coinciding with the annual UN meeting of the Convention of the Rights of Persons with Disabilities.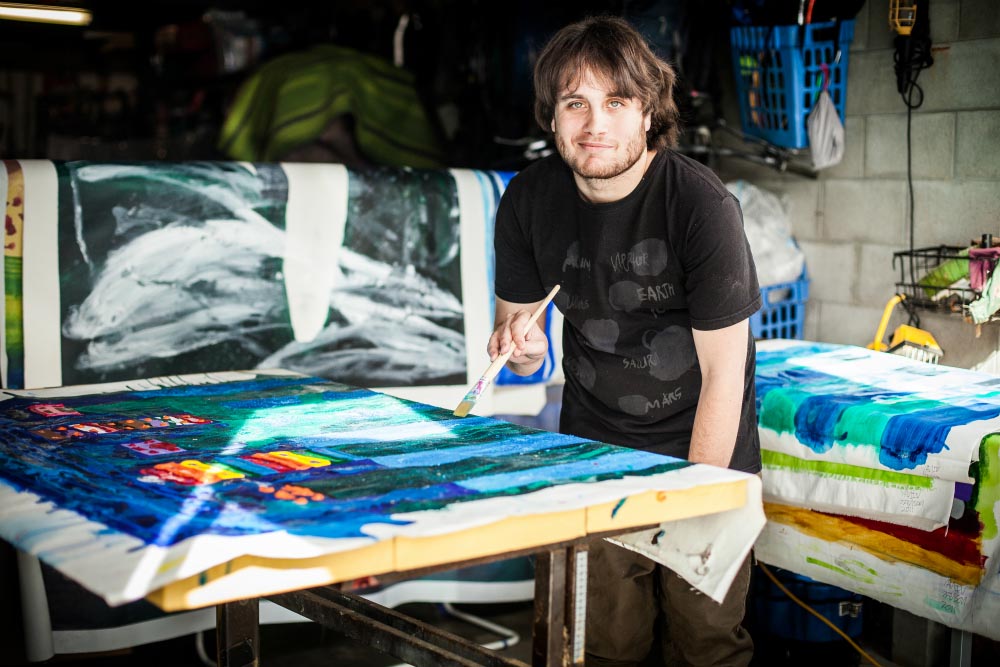 Minister for Disability Issues Carmel Sepuloni, who is attending the Conference of States Parties to the Convention on the Rights of Persons with Disabilities, will host the official opening of Yaniv's exhibition on Monday 11 June.
"It's a privilege to be able to open Yaniv's exhibition," Minister Sepuloni said. "He is a young, talented New Zealand artist displaying his work on the world stage, at the UN in New York, and New Zealand can be proud."
The exhibition reflects the UN's 17 Sustainable Development Goals. Yaniv says he was inspired by these goals and turned five of them into themes to help make his paintings: Life Below Water, No Poverty, Clean Water and Sanitation, Climate Action, and Sustainable Cities and Communities.
Improving the environment
There are two paintings for each theme. Yaniv will attend Monday's opening. "It will be very exciting. I will enjoy meeting people and seeing the ten paintings on display. I want to move people to care about improving the environment. Everyone should be able to live decently in a clean world."
Yaniv has autism and epilepsy but says he doesn't let either dictate who he is. The idea of Please Do Touch came from his desire to let people experience art through different senses, and to push what is done and not done in the art world.
"I come up with my own ideas and I feel like I'm different from other artists," he says. "I'm shy and don't always find it easy to talk with other people but it's important for me to show that disability is not a barrier to achieving. Disabled people can make a valuable contribution to society. I think I do."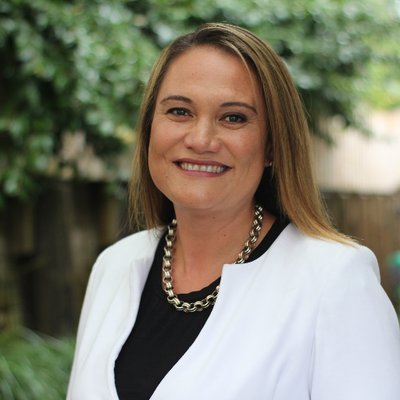 Painting has been an important part of Yaniv's life since 2007. He uses it as a way of earning a living but also to work out his thoughts and feelings about the world in a way that he hopes will move people.
"Through his art, Yaniv is inviting others to see the world through his eyes, and to understand, and strive for, a better, fairer and more sustainable world," Minister Sepuloni said. "Yaniv would like everyone to work together to achieve this; to create a world that is good for all, now and in the future."
Yaniv loves the work of artists like Hundertwasser, Matisse and Monet. "For them, like me, colour, light and water were important."
He hopes his exhibition at the UN Headquarters in New York will be seen by a lot of people.
Yaniv has won more than 18 awards, participated in more than 40 exhibitions and sold more than 160 paintings. He has also been a finalist in the Wallace Art Awards, the National Contemporary Arts Award and the National Youth Art Awards for the past few years.
For more information, please contact:
Iona McNaughton, Communications Manager, Arts Access Aotearoa
T: 04 802 4349 / 021 799 059 E: iona.mcnaughton@artsaccess.org.nz