News
Arts Access Advocates
Poetic voice of Matthew Schwass
29 June 2018
By Keith Reeves
Imagine having to spell out your words using one finger, one painstaking letter at a time. That's the experience of communicating for Bay of Plenty writer Matthew Schwass, whose book of poems, Thoughts Twinks Truths – From Me to You, has recently been published.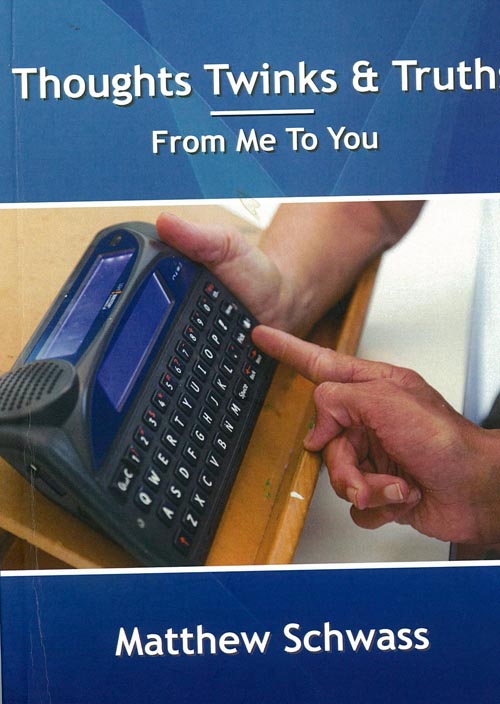 The device that Matthew uses to speak and to write the poems, letter by letter, is called a Lightwriter. Of the device, he says, "The Lightwriter is my voice."
Matthew writes about many subjects. Here he is in Ode to Kiwifruit:
I wish each dark fruit to fall at my feet, then be de-
skinned by an angel, and served on a tray, but it
doesn't work that way.
He ends:
There's a seed of hope in you – kiwifruit; I know
there's a seed of hope in others. I'll just take off the
wrapping.
Horse-riding is one of his delights, Matthew says. "I get overwhelmed with joy at the power and energy of the horse and his or her seriousness, predictability, sensitivity, language and majesty … I respect them and they respect me."
The pleasure of horse-riding
In the poem Language, he captures the pleasure of riding for a man who finds physical movement and communication difficult.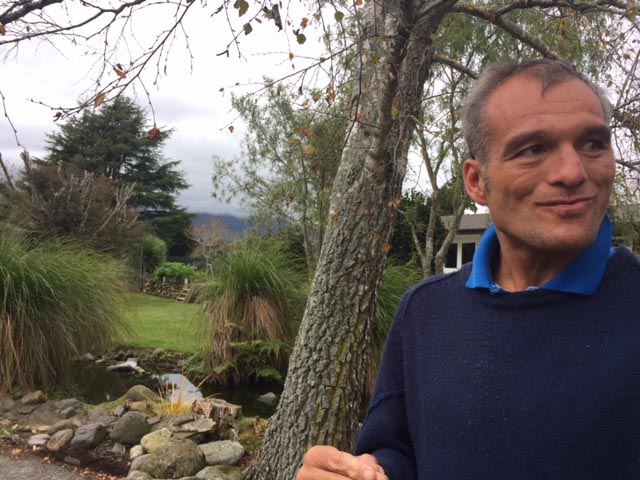 He feels every hush of language
every unspoken word
every rush in my muscles
relayed by my brain to his
with impulses in response to mine
we communicate magnificently
Matthew is also autistic and has a heightened sensitivity to the world that autistic people share. "I write about some of my experiences so that they may divulge perceptions others may not see or feel to the degree I do."
He captures the challenge of living in an autistic body:
it's 'go' all the time, senses are always on guard…
Beep! That sudden sound sends off an alarm,
A light switched off
A suffocating smell
An explosive drone of an aeroplane
Triggers real anxiety, swells, and breathing whizzes to the fast lane.
Exceptional sensitivity to touch sends fear,
pulsating-lightning flashes through my nerve-wiring rapidly, too much.
Moments of insight
There are also moments of insight as in Heaven's Music.
I hear the trees clap their hands
the kind lonely woman sings in her kitchen,
and the sparrow dances in the spouting.
Music of hope, love and faith,
as I join them
Matthew's religious faith is important to him. "I write to share with people what the Lord allows me to see and understand." In Appreciation of God's Creation, he writes:
It's you. It's your uniqueness.
It's how God wired you.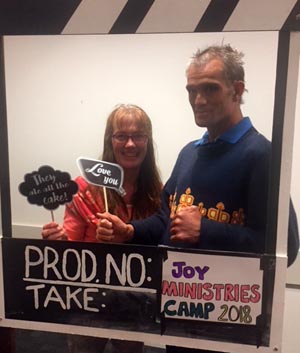 In a postscript to the collection Matthew's mother, Lesley, writes: "I was told ... that everything I did for Matthew was a waste of time. However, I persisted to help my son by pouring hours of time into teaching him to read, write, ride bikes and horses, swim and enjoy life."
Her efforts have paid off: Matthew graduated from Massey University with a BA in 2011. The poem, My Mum is Coffee, opens:
My Mum is like the soft coffee she drinks
rich with aroma
in sight all the time
warm to the touch
a comfort of mine.
Reading this collection, we can be glad that Matthew has been able to find his poetic voice and use it so well, as he does here.
Twinks Truths – From Me to You by Matthew Schwass can be purchased for $20, plus P & P, by emailing lesleyschwass@yahoo.co.nz