New Zealand Deaf Film: can-do attitude
Jared Flitcroft, Deaf filmmaker and Chair of New Zealand Deaf Film Inc, talks about the organisation, its achievements and future plans.
1. Background: about New Zealand Deaf Film
The first New Zealand Deaf Short Film Festival was in 2004. It's been held every two years since then, hosted each time in different city centres and rotated between Auckland, Christchurch and Wellington.
New Zealand Deaf Film Inc was set up in 2015. We decided the festival would stay in Wellington because of its central location and because it has a number of film-related organisations such as the New Zealand Film Commission and Weta Workshop.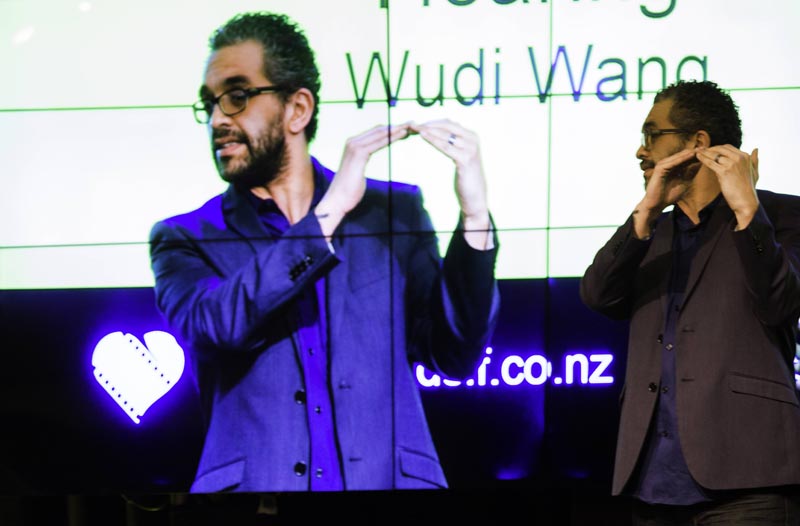 We set up the festival to raise the status of Deaf talent within mainstream culture. We see the works of hearing filmmakers getting better and better, and we want to make sure Deaf filmmakers have the same opportunities to make great films.
Deaf films showcase the skills of Deaf people and bring awareness of Deaf culture to a hearing audience. We set up New Zealand Deaf Film to better support that.
It was also set up to organise and co-ordinate the funding sources available to support Deaf filmmakers to hone their abilities: for example, by providing our own workshops.
Our committee members take part in workshops focused on teaching a variety of skills such as scriptwriting for film; how to work with different types of cameras; writing movie narratives; and how to edit film. That way, we can pass on what we've learned to our members so they can stay up-to-date with new trends in filmmaking while also encouraging them to establish their own style.
2. What New Zealand Deaf Film has achieved
Our festivals have been successful right from the start, drawing in good audiences. We don't just showcase film talent. We also feature other arts: for example, in 2011 we had a Deaf rapper from Finland named Signmark and in 2017, we had another Deaf rapper from the USA called Sean Forbes.
At the 2017 festival, we also had festival trophies made by local Deaf artist Abbie Twiss.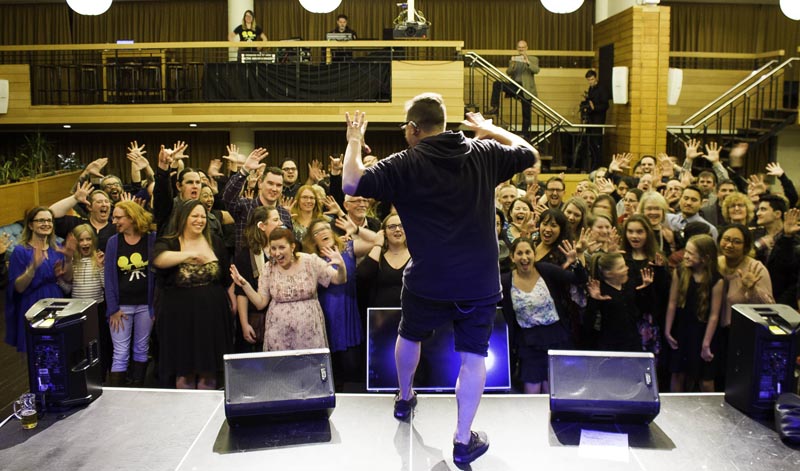 Since setting up our organisation, we've run workshops looking at Deaf-made films such as my own short film, Tama. This is about encouraging other Deaf people and showing them they can produce films just as good as what's being produced by hearing people.
Our audiences are both Deaf and hearing, and we want our films to immerse the hearing viewers in the Deaf world. The big difference between films by Deaf and hearing filmmakers is, of course, the use of sound. Deaf-made films sometimes don't have sound at all. That's alright because we want to draw the audience into what it's like to be in the Deaf world. It's a different experience: unique and interesting.
If you look at other film festivals in Wellington like the French and Latin American film festivals, they have a strong community focus. It's the same for us.
Our festival is free entry because we want to encourage Deaf and hearing audiences to come together to watch the films and feel that sense of community.
3. What does New Zealand Deaf Film want to achieve?
Firstly, we'd like to set up more workshops and provide a broader focus on all aspects of filmmaking.
Secondly, we'd like to set up a filmmaking camp aimed at all ages. The focus would be on making films, with professional filmmakers working alongside our members to teach them the tips and tricks of the trade.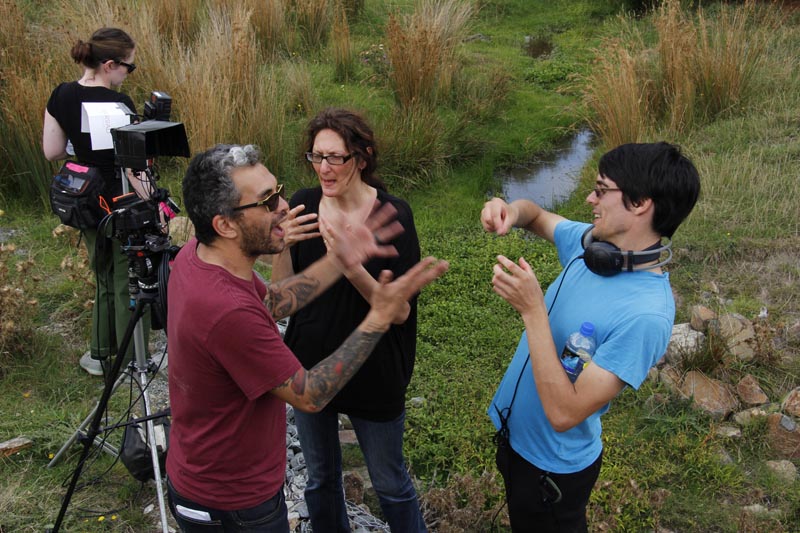 We'd also like to give our members the opportunity to work with professional camera operators. Often our participants are doing a great job using camera phones but there's not much room to develop and advance.
We'd like to teach better ways of filming, from using smaller DSLR cameras to full-sized shoulder rigs. I think hearing people learn a lot from workshops and Deaf people would benefit from them as well.
One thing we're considering is extending the festivals from every two years to every three years although that depends on our members. If we do that, we'll be able to set up more workshops and make sure that future films keep getting better and better.
We'd love to see local Deaf filmmakers entered in events like the New Zealand International Film Festival. At the moment, Deaf films aren't at the same level. We'd like to see them brought up to an equal footing with what else is out there.
At the moment our membership base is small with around 30 members, with a mix of ages and backgrounds, as we're a new organisation with a specific focus on film-making.
We're happy with that because it means we've got a core group of members who are really enthusiastic about filmmaking. I hope as we go forward and set up more workshops, we'll draw in more people who are just as excited about getting involved.
4. Who would New Zealand Deaf Film like to work with?
We're keen to work more with Arts Access Aotearoa, of course. And we'd love to work with the New Zealand Film Commission. It's an organisation with a strong local focus, and we'd bring unique perspectives and topics from the Deaf community.
We're also keen to work with a wide range of community-focus groups such as Film For Change Aotearoa, and give them a chance to see the Deaf can-do attitude!
At the moment, we're only small but hopefully, we'll continue to grow. Forming partnerships with the wider community is an important part of that growth. So is welcoming and encouraging co-operation between Deaf and hearing organisers and filmmakers to produce films accessible to a wider audience of both Deaf and hearing viewers.
5. Useful links
New Zealand Deaf Short Film Festival 2015 a roaring success
Short film Tama a first for Film Festival
6. Contact details
Jared Flitcroft
Chair, New Zealand Deaf Film Inc
E: enquiry@nzdsff.co.nz
Story updated: September 2017