Blog
Arts Access Advocates
Inclusion is about feeling welcome. And we few disabled participants at MA17, Museums Aotearoa's national conference in Palmerston North from 22 to 24 May, were welcomed, along with everyone else – from Rangitane's warm and generous powhiri to the equally warm and generous hosting from Te Manawa.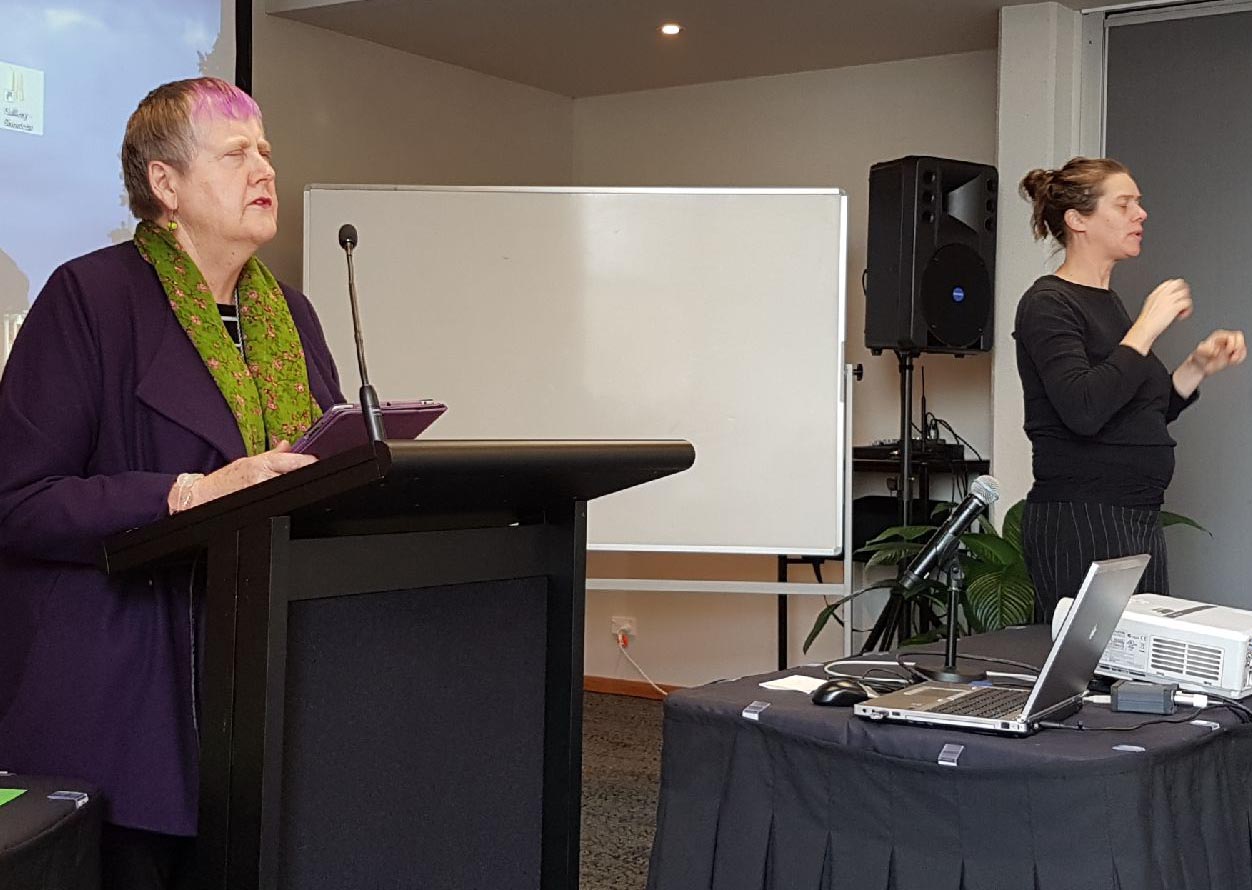 People were open, friendly and ready to learn. I appreciated the profile for disability at the conference as it can be easily swamped or marginalised in diversity-focused events.
I was pleased to be part of a plenary panel with Arts Access Aotearoa and other accessibility friends; to present a well-attended workshop; and join the debate team. I was also a judge of the Arts Access Museum Award 2017.
Other workshops and presentations by disabled people were useful and informative, of a high quality and well-attended.
This conference provided a stimulating opportunity for museum professionals and those who are often excluded to engage in safe and productive ways on neutral ground to talk about inclusion and exclusion, to learn about and from each other. The presence of NZ Sign Language interpreters was a tangible reminder of the inclusion theme.
A practical example of inclusivity
Te Manawa provided a practical example of inclusivity by showcasing its community arts activity and exhibiting the results. I enjoyed the Topp Twins exhibition and the Charlotte Museums lesbian exhibition on show in the gallery. I must admit I didn't visit the Rugby Museum.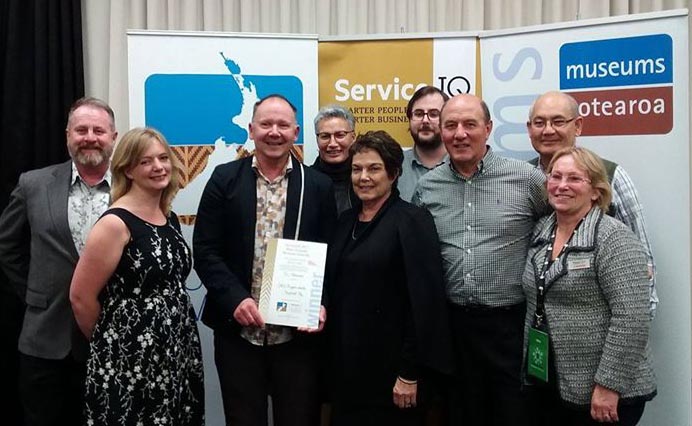 Holding the conference next door to a museum – Te Manawa – was a plus. Te Manawa won the Inaugural Arts Access Museum Award. I hope this award grows in strength and significance.
From my disability perspective, I observed a strong emphasis on the importance of accessibility for museums and exhibits, and ways of interacting with and relating to them. There were stories of success and stories of endeavour. This is important as people need to feel confident with new ways of doing and being, and with taking risks.
Like the best conferences, there was a mixture of serious work and fun. Keynote speaker Stella Duffy was both entertaining and informative as she explored her Kiwi roIonaots and the ways Fun Palaces build inclusive communities.
I enjoyed the debate: more fun than I expected – and we won with our claim that museums are not inclusive! The food was very good, always an important topic on evaluation forms. Social events were friendly and lively.
A first for Museums Aotearoa
The inclusion theme was a first for Museums Aotearoa, and, like all first times, there were a few lessons to be learned. Signage could have been more clear and helpful. A map, a list of the participants and an evaluation form before departure would have been useful. Catering staff needed briefing on helping wheelchair users at meal and break times.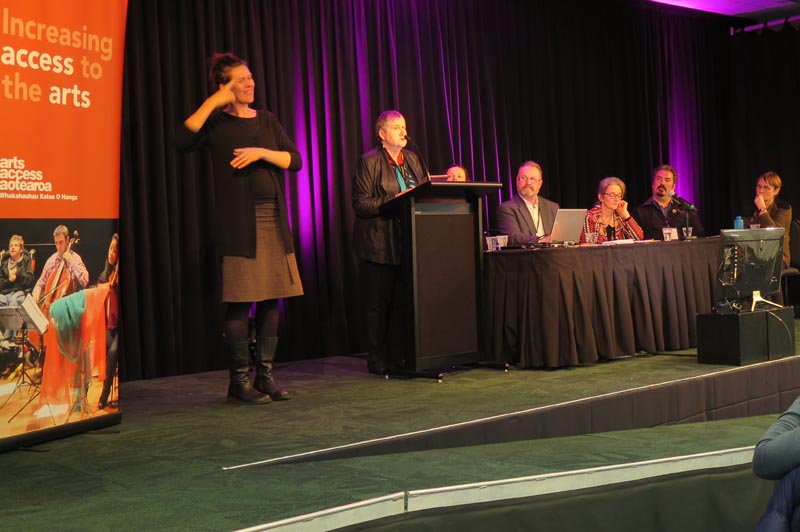 And people occasionally needed encouragement to use the roving microphones, thoughtfully provided in workshops.
More disabled delegates would have added more authenticity to the theme. Of course, cost is always a factor and few disabled people work in museums, it seems.
I noted a lack of technology and digital-focused presentations in the disability workshops. The accessibility of technology in museums is often critical. Perhaps the National Digital Forum is seen as a platform for digital access. But cross-fertilisation of ideas and practice is essential, and disabled people are fewer and our issues less likely to be presented at the Digital Forum.
Of course, the conference was about more than disability and exclusion is intersectional, but disability is my specialist area so I will leave it to others to remark on other aspects of the conference.
An encouraging and important step
Museums of Inclusion is an encouraging and important step on a long, complex and challenging road. Access will remain important but opportunities to tell new stories in new ways and engage with different communities will bring new rewards.
How the inclusive and creative energy evident at the conference is focused and developed will be critical to progress. I welcome opportunities to further an inclusion agenda.
Thanks to Arts Access Aotearoa for enabling me to attend.
Robyn Hunt's communications company AccEase helps ensure websites, information and communications are accessible. She is a member of the Arts For All Wellington Network, facilitated by Arts Access Aotearoa.