Juliet Jackson: pushing boundaries
1. My story
I'm a writer and visual artist from Auckland. I've always enjoyed making things and creative writing but my art journey really started in my early teens when I discovered how rewarding taking on an extended art project can be.
I was lucky to have very inspiring art teachers at school who encouraged me to explore my creativity through drawing and, later on, with brushes and paints.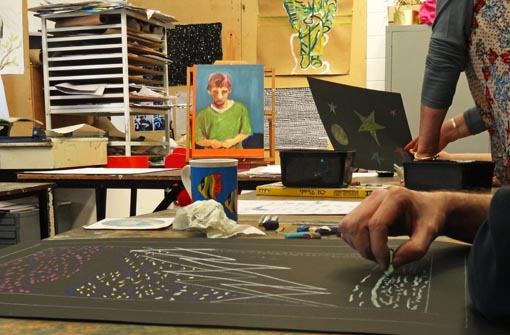 After high school, I completed a fine arts degree at Elam and a visual arts degree at Unitec, both majoring in painting. I knew that was the direction I wanted for my life.
Things changed when I lost my eyesight in 2009 after an accident. Suddenly, colours and shades disappeared, along with the art medium I was most comfortable with. It wasn't the same anymore.
After a rehabilitation process, I went back to the arts at Toi Ora Live Art Trust in Grey Lynn. There was a wonderful creative writing teacher at the time called Nancy. I'd learned to use a talking computer and was ready to start having some fun with it. In this class, my childhood enjoyment of creative writing was rekindled. I did a painting class too and others were interested in what I produced. But it wasn't as fulfilling for me anymore.
At home I started sculpting small figures and animals in clay. I then took a ceramic course with ceramic sculptor Bronwynne Cornish at Studio One Toi Tū.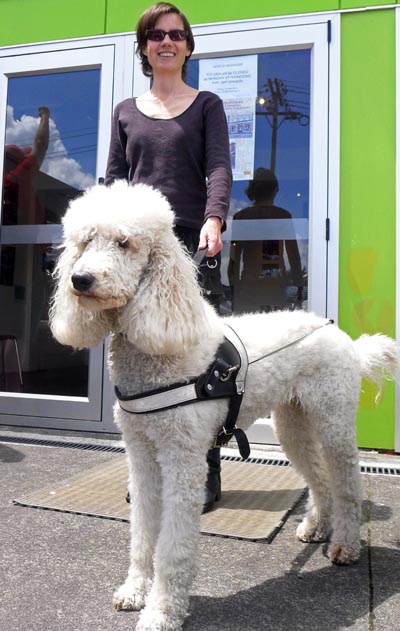 After gaining confidence and some technical skills in this course, I returned to the painting class at Toi Ora and was supported in making clay sculptures. I had a wonderful time "painting" in 3D, with clay.
My work gradually progressed from small animals to busts and other figures. I've always been interested in the human body, especially head and shoulders, so I was very excited to investigate this in a different medium. I began to combine human and animal features, plus experiment with different ways of conveying emotion.
I also became focused on writing. I was still loving the creative writing class at Toi Ora. It was different to what I was used to but I found the divergent thinking it demanded was similar to thinking processes utilised in visual art. Eventually, to build more skills I enrolled in an introductory creative writing course at AUT. I went on to complete a masters degree in creative writing and achieved first class honours.
My first novel, Dropping the Mask, was published by Toi Ora Live Art Trust, 2016.
For me, the arts are about communication. Communication without borders and without the usual limitations and constraints we find in verbal expression.
I like to push my boundaries and explore wide ranging possibilities. For me, this is what keeps writing fun.
2. What I've achieved with my art
I've found new possibilities for myself as an artist by using different mediums. This has allowed me to test my creativity and find new ways to communicate.
Art is my personal journey to put my own issues in a context and investigate them by going deeper in a way that I otherwise wouldn't be able to.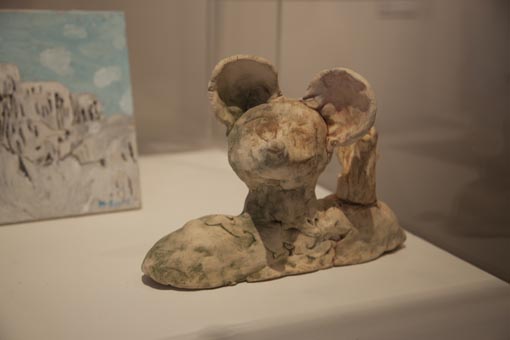 As a visual artist I have been part of collective exhibitions in several galleries in New Zealand. I hope to continue to exhibit my work, and perhaps one day have a show that is a sculpture-installation hybrid.
As a writer, I've published short stories in Jaam, Potroast and Headland literary magazines. Toi Ora Live Trust published my first novel, Dropping the Mask, launched in the context of the Outsider Art Fair in Auckland in November 2016.
I was a finalist in the Artistic Achievement category of the Attitude Awards in 2015. I also got first class honours in my masters in creative writing and received the Dean's Award.
3. What I want to achieve with my art
My main ambition is to keep enjoying my art. I plan to keep having fun, experimenting and questioning. I want to keep extending myself, pushing my own boundaries and keep surprising myself.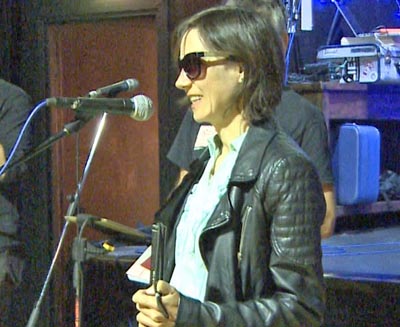 At the moment, I am doing a lot of short pieces of writing and I am having a lot of fun with that. I've started to explore poetry and am very excited about that too.
Maybe some of those pieces will turn into another novel, or maybe not. I don't know yet. I don't write to be published. I know it's important to try to put your work out and be published. But for me, it is also important to remember that I write for myself because I like to test my boundaries and have fun doing it
4. Who I'm interested in working with on art and writing projects
I would love to work with other authors such as New Zealand writers Maurice Gee, Tessa Duder, Patricia Grace and Bill Manhire.
Chimamanda Ngozi Adichie, the Nigerian writer of Purple Hibiscus, is an author I greatly admire. I like international writers but there is a lot of brilliant work been done here in New Zealand.
I would love to work with people who write in a different genre to me. I am very open and interested to keep learning.
And of course, a mentor would be great. I'm not very good at thinking of names but I would definitely take the opportunity if someone came along with something to offer.
Regarding my sculpture, I guess I'm keen to work with other artists and see what can develop from that collaboration.
5. Useful links
6. Contact details
Juliet Jackson
Toi Ora Live Art Trust
T: 09 360 4171 E: info@toiora.org.nz
Story updated: March 2017