Using digital platforms to improve access to the arts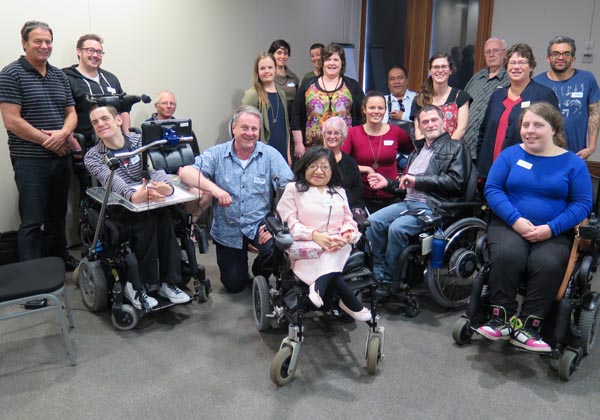 Making the most of social media, blogging, video and other digital platforms was the focus of a weekend symposium on 28 and 29 November in Wellington, attended by people in the disability sector and aimed at building their digital skills to advocate for increased access to arts and cultural events in New Zealand. Read more
Sarah Houbolt gets her message across on TV breakfast show
"The message for me is that we can do what we want to do. I want to perform. I want to take my show on the road," says Auckland circus performer Sarah Houbolt on n a recent Paul Henry breakfast show on TV3.
"A lot of people have said I can't. I'm a very niche market but there are advantages to that. My message is just work it."
Sarah Houbolt, who performed her one-woman show, KooKoo the Birdgirl, at TAPAC in Auckland in November, promoted her show in an interview with television presenter Paul Henry. "It's an amazing story of triumph ... I want to honour a legacy of performers on the fringe." Read more
Philip Patston in top 10 of Global Diversity List
Aucklander Philip Patston, Managing Director of Diversity New Zealand Ltd and a key player in the Arts Access Advocates: A National Partnership project, has been named one of the Top 10 diversity consultants in the inaugural Global Diversity List.
"This is a huge honour and privilege," said Philip, who has been working on diversity issues in New Zealand for decades, including a period working for the New Zealand Human Rights Commission. "My take on diversity is quite different to usual interpretations, so it's a humbling experience to have this recognised on the world stage." Read more