Henrietta Bollinger: giving voice to unheard stories
1. About me
My name is Henrietta Bollinger – Etta. I am a sociology student, playwright, poet and feminist. I am also a twin, older sibling and daughter to my Wellington-based family.
I come from a family of storytellers. My mum is Kathy McRae, an actor and director; and my dad is Nick Bollinger, a writer, musician and radio broadcaster. My grandmother, Elizabeth McRae, is an actor too.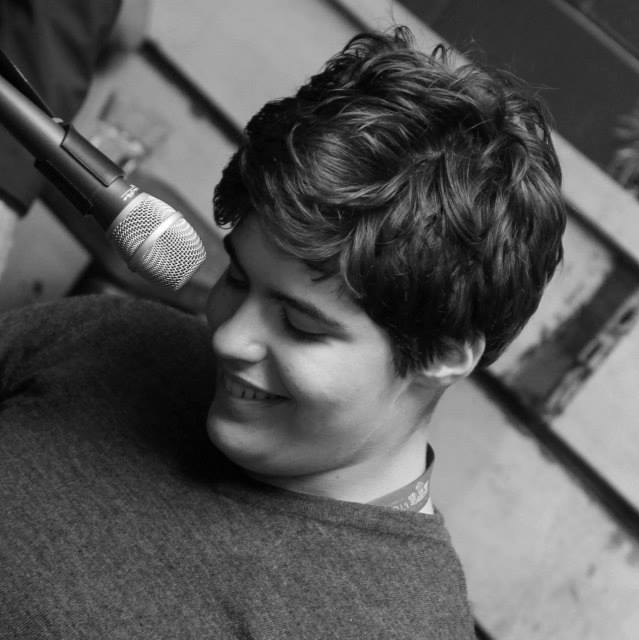 My sisters and I grew up surrounded by theatre, stages, music and stories. We also grew up feeling empowered by other women to speak our minds and express ourselves. This is partly why writing felt something natural from a young age.
I wrote poetry and stories for many years but it wasn't until I was 18 when I could really hear my own voice in those words.
My first play
A Cripple Talks About Anatomy was my first play and every word sounded like me. I think my writing before that was an echo of the things I read and enjoyed from other authors.
It was a process of finding my own style, my own voice. I have cerebral palsy and have been a wheelchair user from a young age. This play is a collection of my and other people's experiences.
My aim was to write about a real disabled character, someone we don´t see often on our stages – showing, for example, their sense of humour, their fears, their sarcasm and so on.
It was a way to show a person beyond their disability. The play has been staged a number of times now in New Zealand, Australia and the UK. I have also performed in it.
My second play
My second play to be staged was Bedtime Monsters. It was shortlisted for Playmarket's Playwrights b4 25 Award in 2014. I was so humbled and excited to see my work getting a good response. It was the biggest encouragement a young writer could get.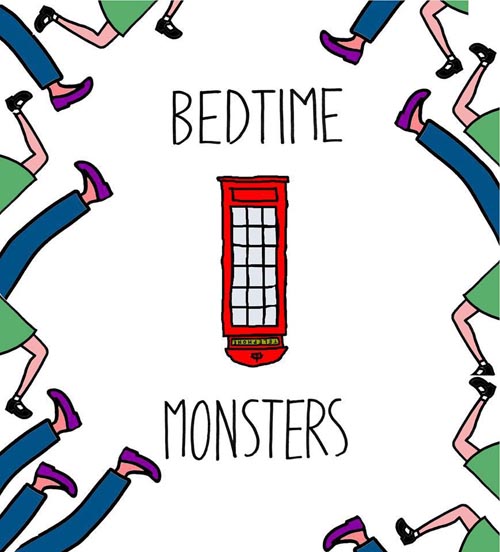 The play was also staged twice in the UK, both times by kiwis living there. Given it's about the relationship between sisters living in New Zealand and the UK, it was interesting to see the story resonating with people.
I haven't stopped since then. I try to keep myself busy because life is my main inspiration. At the moment, I am studying sociology at Victoria University and that shapes a lot of what I do creatively.
Sociology helps me place my characters in the world and understand them from different perspectives. People are complex. So is their relationship to the world. More complex than what we see at first glance. With my writing I try to explore these complexities and the possibilities that open when that person is understood.
My third play
My latest play, 26 Cats Destroy the Patriarchy, was staged at BATS Theatre in February as part of NZ Fringe 2017. It was inspired by all the strong women in my life. It's a play about their relationships with each other as women and also their relationship to politics.
As a writer, as a feminist and as a sociology student, I want my characters to represent people beyond the stereotypes. I want to give voice to the unheard stories.
One of the great things about my generation is that we were born into a world where we can stay connected through the internet. We can connect with the work of others and realise there is great work being done here. There's a lot still to do but the young generation is opening up new possibilities of working together.
2. What I've achieved with my writing
Personally, I think it is very empowering when others engage with what you say and write. It's always exciting and surprising to see the plays I've written being produced – how a solo work becomes a collective one.
I never want to lose that feeling of excitement and magic when something goes from the page to the stage.
This year, A Cripple talks about Anatomy was part of the EnsembleImpact National Schools Tour organised by Young and Hungry. From May to the end of June 2017, an extract of my play was performed in around 50 schools in New Zealand. That was incredible!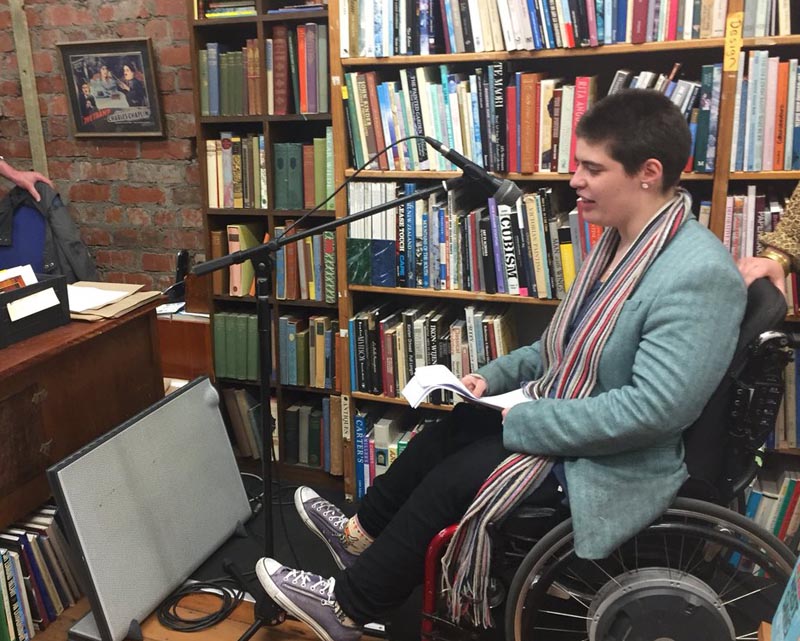 In one of the performances, I was there as part of the audience. I was surprised and really pleased by how people responded to my work. I would have loved to see this character on stage myself when I was younger.
In 2017, I was took part in a LitCrawl event in Wellington. Writers whose work had been published in the online magazine called The Starling read some of our poems. It was great.
Disability is always represented as something to feel sorry about or something to learn something from. There is nothing in between.
At the moment, I write a column for the student magazine Salient, called Token Cripple. It's about any issue, from daily life to politics, related to disability. The column has a very good response from the readers.
When I was a kid, I used to think I would never write about disabilities because I didn't want to be known only because of that. But now I think about this differently. There is a lot to be said and I want to be part of that.
In 2016, I was part of the Be. Leadership programme from Be. Accessible. For ten months, a group of people from different backgrounds worked together to nurture leadership. We were encouraged to confront ourselves with deep enquiries and challenge ourselves through critical thinking. It was a great experience!
3. What I want to achieve with my writing
Personally, I want to keep writing and exploring my possibilities as a writer. There are always ideas to work on. I want to write about different experiences and explore characters we often don't see on stage. It is important for me and for many other people out there to see a wide and real representation of the world.
I would really like to get some funding to do another production of 26 Cats Destroy the Patriarchy in Auckland.
4. Who I am interested in working with on art projects
I am keen to work with anyone who shares my vision of showing an inclusive representation of reality and wants to talk about what we often don't talk about on stage.
5. Useful links
6. Contact details
Henrietta Bollinger
T: 021 313 911 E: ettaink@gmail.com
Story updated: May 2018