STICK-ABLED; Helen Vivienne Fletcher performs her work "Stick-abled" in this video directed, shot and edited by Rajeev Mishra.
Helen Vivienne Fletcher: gritty, high-stake stories
1. My story
I'm a children's and young adult author, spoken-word poet, playwright and creative writing tutor. In each of these areas, I write on a wide range of themes. I'm a plot-based writer and I often have very tense, high-stakes stories. I enjoy writing suspense and like to include a little bit of mystery, and slow-reveal of information, in whatever genre I'm writing.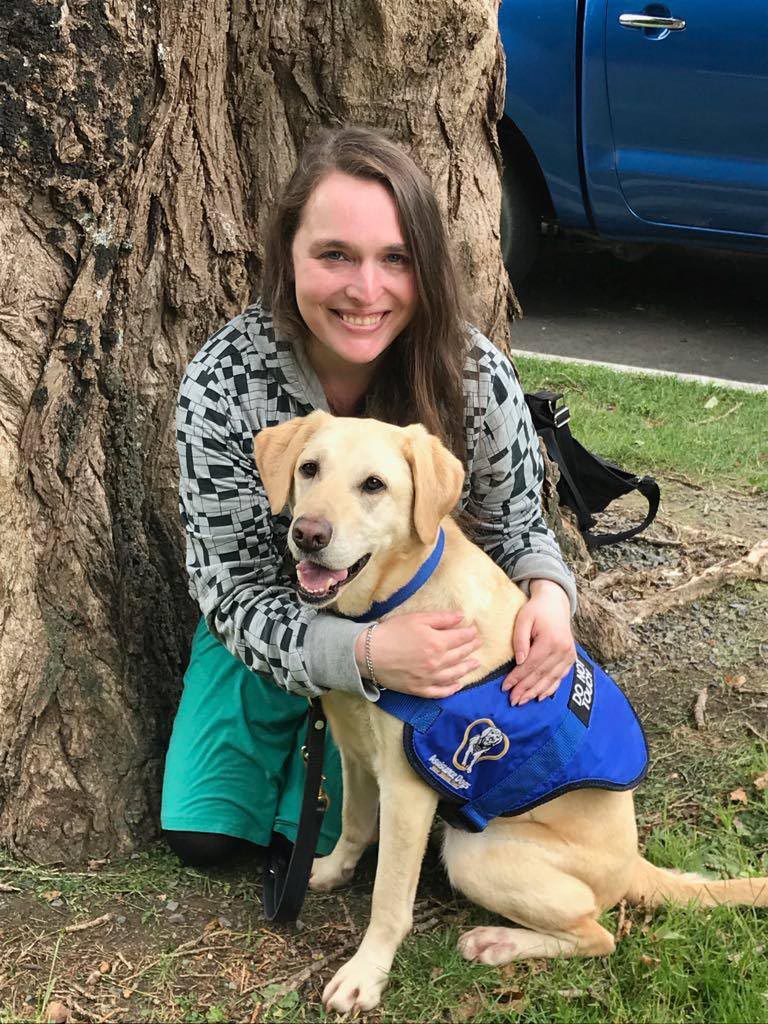 My writing is often quite gritty – I have a very black sense of humour – and I enjoy exploring dark, twisty stories, especially in my young adult fiction. I describe my poetry style as "funny tragedy" and enjoy finding the light side of difficult moments from my own life.
I've lived with several chronic illnesses, including SLE (lupus) and Psoriatic Arthritis, for most of my life. I also have a severe sleep disorder, which causes vivid dreams and parasomnia. I've also battled with depression and anxiety. My illnesses influence my writing a lot – quite literally in that some of my vivid dreams become plots, but also in the subjects I tackle.
I've explored the subject of mental illness and disability directly in my spoken-word poetry. I find this medium is one where personal stories can influence people, as audiences become engaged in the narrative, and connect to it through the humour and/or emotion expressed.
I have a background in performing arts, and I used to work in the youth and mental health fields. I feel both of these areas of work have shaped how I create characters, as they've given me a really good understanding of people and how to connect with their world view. I've spent a lot of time working with people in their worst moments and helping them move towards recovery. This is something I like to explore with my characters too.
2. What I've achieved with my writing
I've published five children's books and two young adult novels, as well as having written pieces for educational publications. My fiction has won and been shortlisted for a number of writing competitions, including making the shortlist for the Joy Cowley Award in 2008, and the Ngaio Marsh Best First Book Award finalist list in 2018.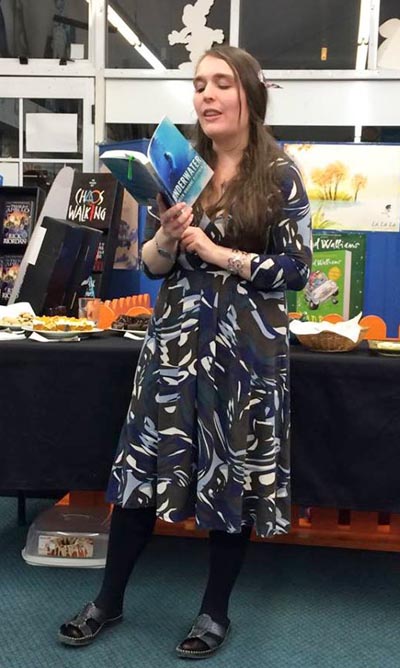 My first play, How to Catch a Grim Reaper, was staged at BATS Theatre by Young and Hungry in 2015. I won the Outstanding New Playwright Award at the Wellington Theatre Awards for it and was also shortlisted for the Playmarket Plays for Young Award. My second play, Ruminate, was staged as part of The Memory Plays in 2018. I've also had some success with writing screenplays, placing in the top ten of the 2017 NYC Midnight Short Screenplay Competition.
My poetry and short stories have appeared in various online and print publications, and I've performed in numerous poetry shows, including The Menagerie and Art Night: The Poets Take Over. I've also competed in several slams and placed second in the Capital Slam Battle in 2015 and won the Celebrating Suffrage 125 - Poetry Slam in 2018.
I write a blog, Little Miss Autoimmune, about my experiences living with autoimmune disorders and other illnesses. This is where my illness/disability and writing cross over the most. One of the best things about this is when people tell me they've connected to something I've written – either other patients, who see their own experience reflected and realise they're not alone, or non-disabled people who have gained some insight into what life is like living with illness.
I'm grateful to have been given the opportunity to teach creative writing, both through my own business, Brain Bunny Workshops, and in working for the Wellington High School Community Education Centre. Recently, I've also started visiting schools through the writers in schools programme. Helping other people explore their own storytelling potential has been a really rewarding experience.
I was also honoured to be included in Crip the Lit's book Here We Are: Read Us and in Guardians of Aotearoa: Protecting New Zealand's Legacies by Johanna Knox. Both books provided a chance to talk about the importance of storytelling, and the intersection of writing and disability.
Here We Are: Read Us was particularly special, as it was a place where disability and the impact it has on my writing were celebrated rather than hidden. Being included alongside the other amazing disabled, female writers was a real privilege.
In September 2020, my play Justice is Blind, won the teenage category of Playmarket's 2020 Plays For the Young competition. Set in a secondary school, the play features five disabled characters whose disabilities are also characters. I wrote the play so it could be performed in schools.
3. What I want to achieve with my art
I have a few fiction projects in the works, the next one being a supernatural suspense novella, We All Fall, which is set in a circus and features LGBTQ and disabled characters. I'm excited to be writing further about these themes, especially in fiction, as I haven't explored them much in this medium before.
Most of the projects I have coming up have fantasy or supernatural/paranormal elements. That seems to be a direction I'm moving into with my work now although I'm always open to new story ideas and writing opportunities that present themselves, whatever genre or medium they may be in.
I'd like to keep experimenting with different writing genres and creating more pieces. I have a number of different story ideas that I'd like to write, and themes I'd like to cover. I like being able to write in different genres so that I can choose the format of writing that best suits the story, rather trying to force the idea to fit a format I'm comfortable with.
I'd like to explore writing more work for the stage and for the screen as well. I have several scripts I'd like to collaborate with others on, including a comedy web series idea featuring characters with invisible disabilities and illnesses.
I'd like to be able to use my writing more to raise awareness by finding the intersection between great, engaging and humorous stories, and meaningful pieces that help challenge ingrained stereotypes and prejudices.
I think young adult fiction is still my favourite genre to write in, so I will be continuing to write more in this area particularly.
4. Who I'm interested in working with on art projects
I'm interested in working with theatre practitioners, producers, directors and filmmakers. I love writing for the stage and screen but I'm not a filmmaker or director myself. Even if I was, I think there's a lot to be said for having a separate director and producer on a project because fresh sets of eyes bring in new ideas and perspective.
I'd like to collaborate with others to bring my scripts to life, or potentially to work on other project ideas they may have as well.
I'm always open to the idea of collaborative projects in any genre – time and spoons allowing!
5. Useful links
6. Contact details
Helen Vivienne Fletcher
Story updated: September 2020