Blog
Arts Access Advocates
I was one of three visually impaired performers who recently celebrated the songs of the Beatles and Paul McCartney with some of Dunedin's finest artists covering their favourites from the Beatles and McCartney song catalogue.
The other visual impaired performers were singer/songwriter Bevan Gardiner and cartoonist and poet Brent Harpur.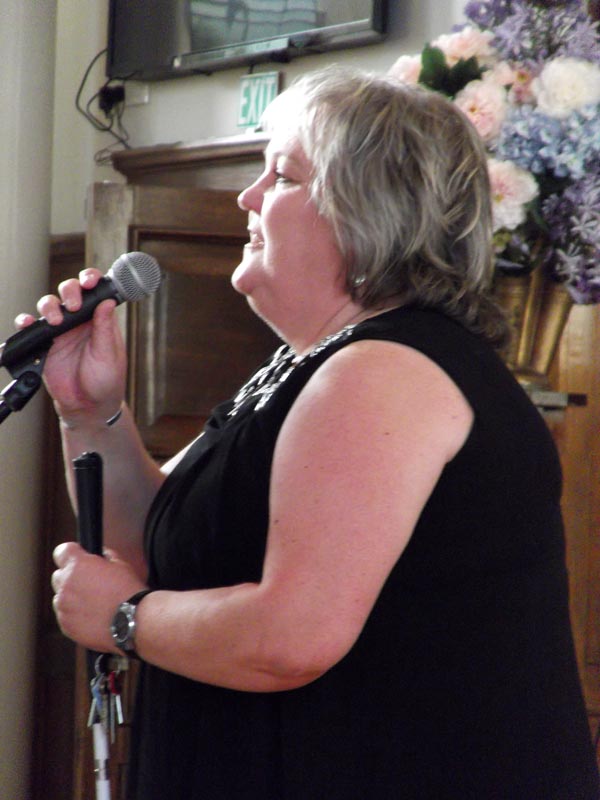 The show, Hands Across the Water, was a complete sell-out, with more than 400 people in attendance at Dunedin's Knox Church. Feedback from all attendees was very positive, and there was a standing ovation at the end.
Joy and Dave McClintock, as well as Blind Foundation volunteers, assisted on the night and the programme was available in braille.
In the audience, there were several people who had attended the 1964 Beatles concerts in Dunedin and also included organiser Ian Loughran's six-year-old daughter, Eloise.
The concert, curated by Ian Loughran, was in memory of Simon Sherry, Paul McCartney's second cousin, who lost his sight and subsequently his will to live.
All the money raised from the event went towards counselling and support to people losing their sight from degenerative diseases. Proceeds are being split between the Blind Foundation in New Zealand and the Eye Fund in the UK, set up in Simon's name to help people like him facing the onset of blindness.
More than $4000 was raised on the night, to be shared between the two charities.
Eclectic range of musical styles
Artists from an eclectic range of musical styles, including classical, folk, pop and rock, brought their own interpretations of these great songs.
Apart from Brent, Bevan and I, the show featured Sophie Morris (Soprano), Molly Devine (Soprano), The Broken Heartbreakers (Folk Duo), Ian Chapman's Cosmic Jive Quartet (Cosmic rock band) The Moreporks (a combo band of iconic Dunedin musicians including Robert Scott) and Ian Loughran (poet).
Paul McCartney's cousin Simon Sherry was in a Liverpool band as a teenager with now Dunedin-based poet Ian Loughran. They would send tapes of their early musical efforts to Paul McCartney, who would reply with encouragement despite those early efforts being less then exceptional.
When he heard of Simon's death, Ian initiated a concert in his name in Liverpool that included a fine selection of UK artists, including Paul McCartney's cousin Mike McCartney.
This Dunedin concert was a year on from that Liverpool concert and included some of the finest New Zealand talent performing for this very good cause.
Julie Woods (That Blind Woman) is a member of the Arts For All Otago Network, facilitated by Arts Access Aotearoa. She is a professional speaker and coach, and an ambassador for the Blind Foundation.