Blog
Arts Access Advocates
Hello. My name is Hiria, and this is my brand-new blog for Arts Access Aotearoa. I'm an aspiring writer, particularly of poetry. I hope to have my work published one day. I'm 23, from Wellington, and I have Asperger's syndrome and Attention Deficit Disorder/ADD (also known as ADHD – Inattentive Type).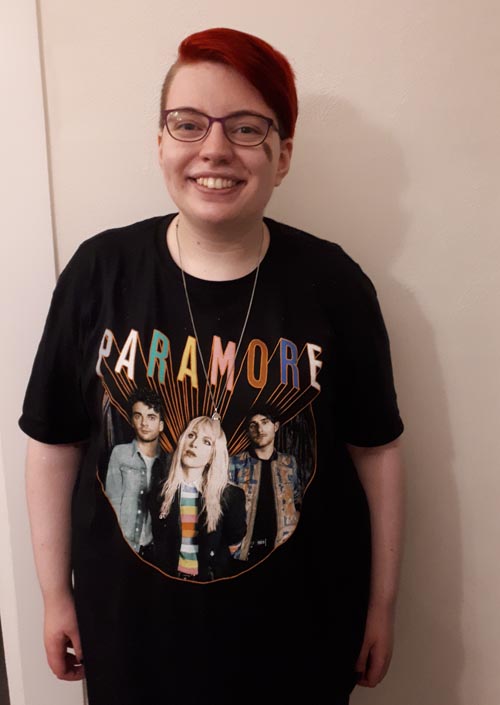 I have a love for the arts, particularly music, and in February I was lucky enough to go and see one of my favourite bands, Paramore, live for the first time at Spark Arena in Auckland (courtesy of a birthday present from my Mum and Dad). Although I've only been a big fan of the band for a few years, it didn't make me any less excited to be going.
After accidentally getting off at the wrong train stop, and mistakenly thinking we could bring water bottles into the venue, everything went relatively smoothly. I got a tee-shirt from the merchandise stand (that had been a goal of the night for me) and our seats were good. We could see well and the only times our vision was obscured was when people were standing up in front of us, but we fixed that by standing up too.
The music itself was brilliant. Hayley Williams' vocals were so solid, and the rest of the band played extremely well too. My eyes kept gravitating towards the lead guitarist Taylor York, in particular.
They were also incredibly welcoming to the audience, they made sure everyone was having a good time – and towards the end, Hayley introduced the entire band (touring members included) to us, so that it wasn't just all about her (as she is probably the most well-known member of the band).
It was an absolutely amazing experience and I wouldn't trade it for anything. However, the physical experience was far from perfect. At least, in terms of accessibility.
Intensity of sound
Firstly, the noise itself was actually quite a problem. Not necessarily the volume level, but more the intensity of the sound, which was hell on my senses. Particularly during the song No Friend, an instrumental piece with muffled spoken-word poetry over the top. There was an unusual effect of which I don't know the name that made it feel like there was this roaring in my ears. This was absolute sensory hell for me, and may have also been so for any other autistic people present. It even had an effect on my non-autistic friend, Imogen, who was at the concert with me.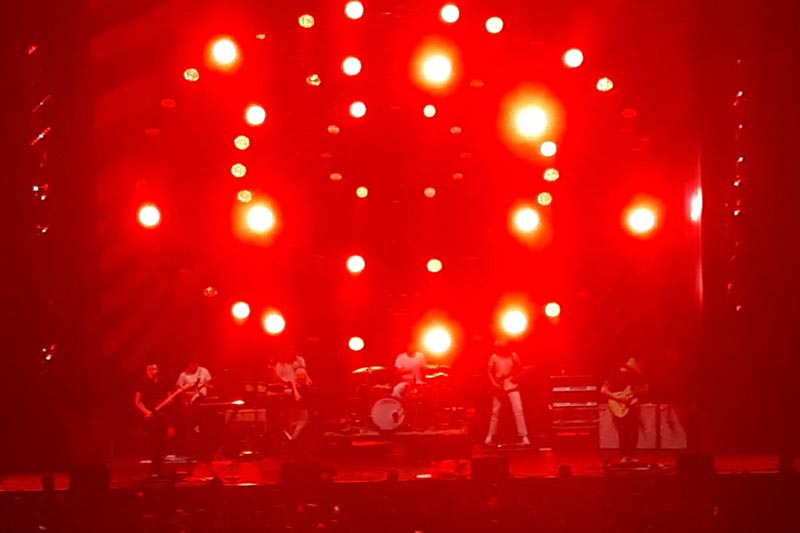 Also, the lights were ridiculously bright. I've been to concerts in the past, and sure the lights have been bright, but not quite as bright or flashy as these. Bringing it back to No Friend, the lights were red and glaring ominously throughout the performance, and once again it was hell on my senses. My friend commented again as well.
I get that those effects probably have their specific purposes but if the effects come at the cost of making people uncomfortable, and it lessens their enjoyment of or the accessibility of the music to them, their usage should perhaps be reconsidered.
I find it ironic that although music itself is supposed to be a very accessible and welcoming thing, live music isn't as accommodating (especially to those with disabilities) as it could be.
Hiria Hallbutcher writes a music blog.