Blog
Arts Access Advocates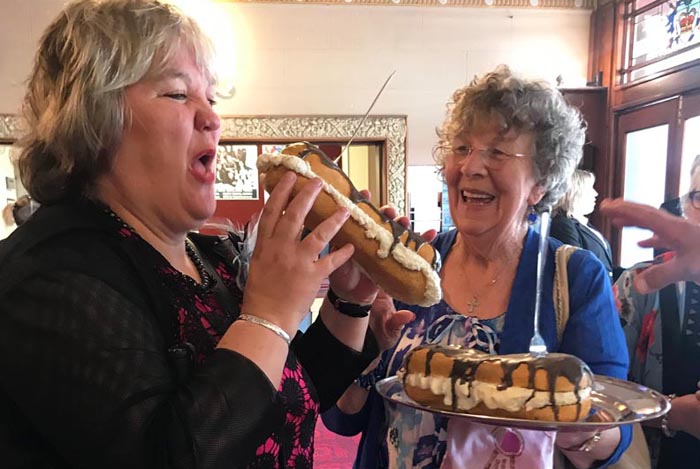 I usually try and avoid dance performances due to their inaccessibility for people who are blind, like me. But in November, I had no excuse! The Royal New Zealand Ballet came to Dunedin to present an audio described performance of Hansel & Gretel and I felt curious enough to go along.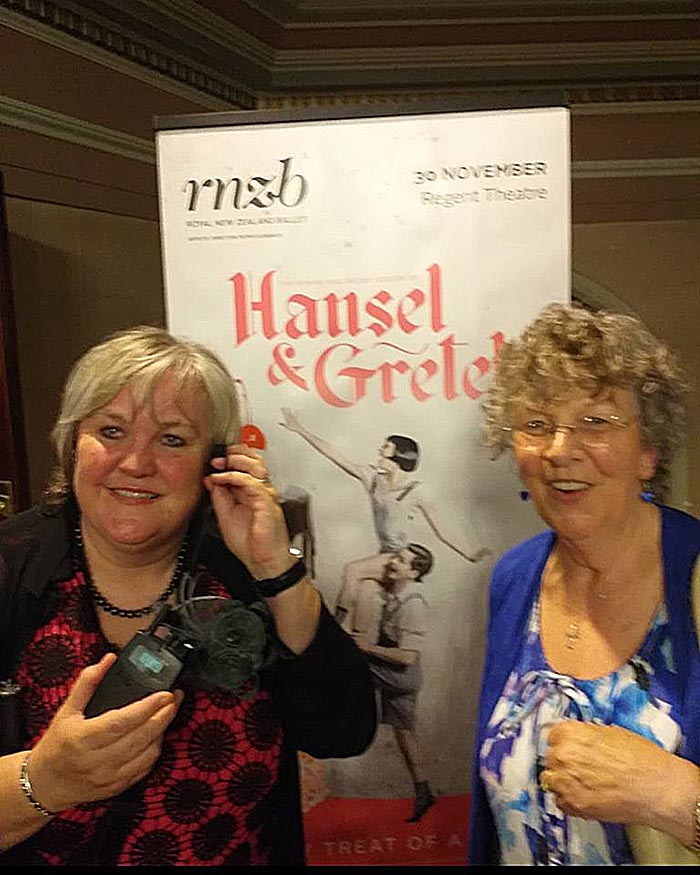 I went with my great friend Margaret Jackson and when I arrived, this fabulous sound device through which I listened to the audio description of the performance was given to me.
Prior to the performance we had a touch tour where Chloe and Berys showed us some dance poses using Barbie-type dolls in different positions, along with samples of point shoes, which the female dancers wore. Then we got our hands on some of the props, including the bird beaks worn by the local child dancers, the over-sized ice creams and my favourite, the chocolate éclair!
Sitting down in our seats 15 minutes before the performance, I placed the earpiece in my ear and turned the transistor on to hear the synopsis of the show read by narrators Annabelle and Nicola.
From the moment the performance began to the huge applause in the curtain call, the audio describers told us which characters had come on stage, what dance pose they were doing and what props they were holding.
From beginning to end, Pascale and the RNZB team did an outstanding job of this audio described performance. This is my first time ever going to the ballet, and thanks to RNZB, it won't be my last! #whynot @nzballet