Blog
Arts Access Advocates
I arrived at the Fortune Theatre on a cold and windy Sunday afternoon, dropped off by the taxi driver at the front door and it was locked. "What am I doing here?" I asked myself. "I'd be much cosier at home with my feet up."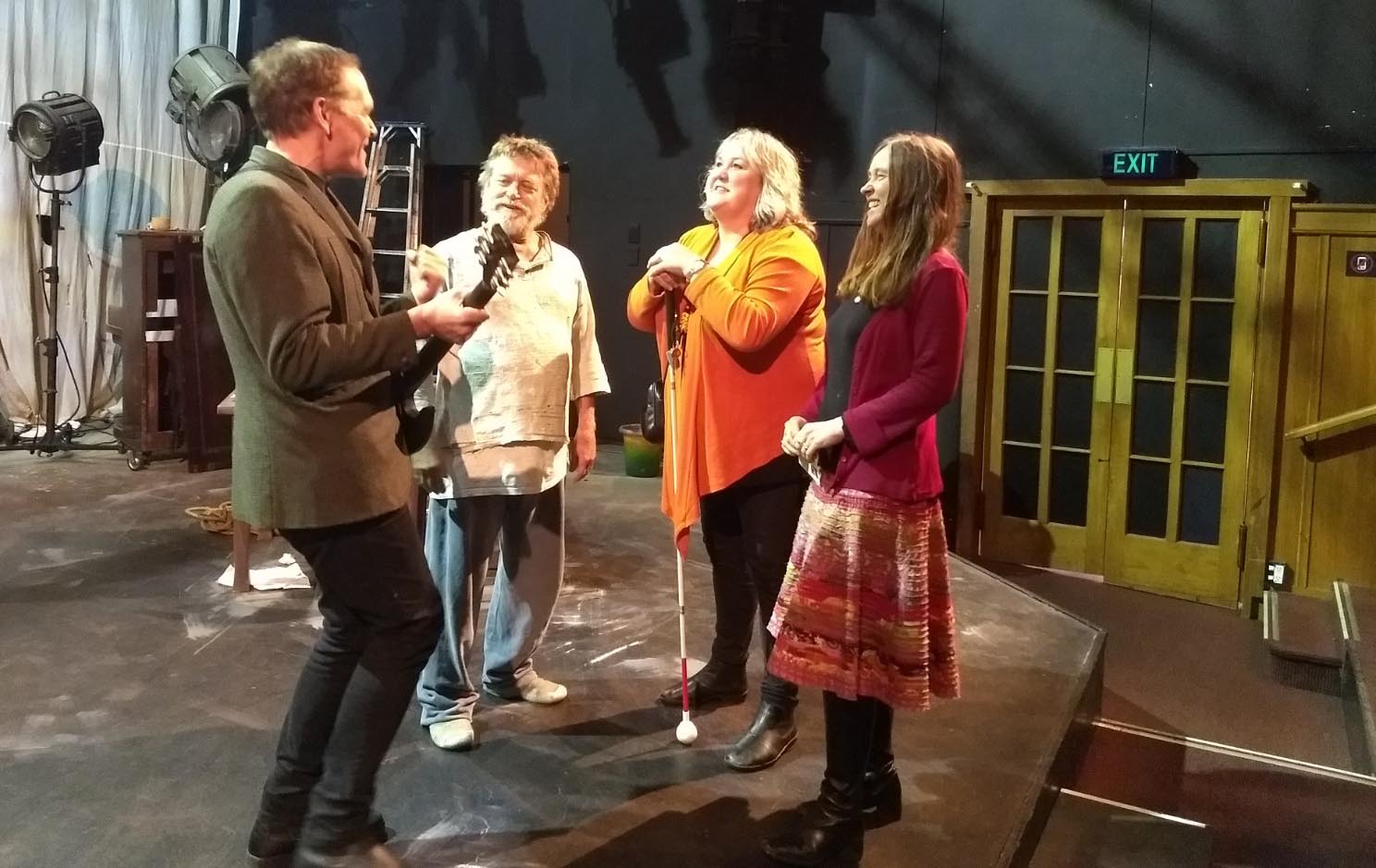 Regardless, I made my way into the theatre and found Shannon Colbert who was conducting the touch tour for the performance. We went through to the main theatre and on to the stage where I got to meet Michael Hurst and Shayne P Carter.
We chatted about An Illiad, which I knew very little about, and Michael kindly talked me through turning points in the script and how the bottle of tequila was really cold tea, I then got to talk with Shayne and was able to touch some of the musical equipment he was using to create the soundtrack for the live performance. He even let me have a go at making some sounds myself.
Husband Ron arrived with his free companion card ticket, kindly provided by the theatre, and we settled in for the two-hour performance.
I think Michael Hurst's acting was the best I've ever seen – and most likely to ever see in my life! A truly astonishing piece of work, the lines just poured out of him like the tequila out of that bottle.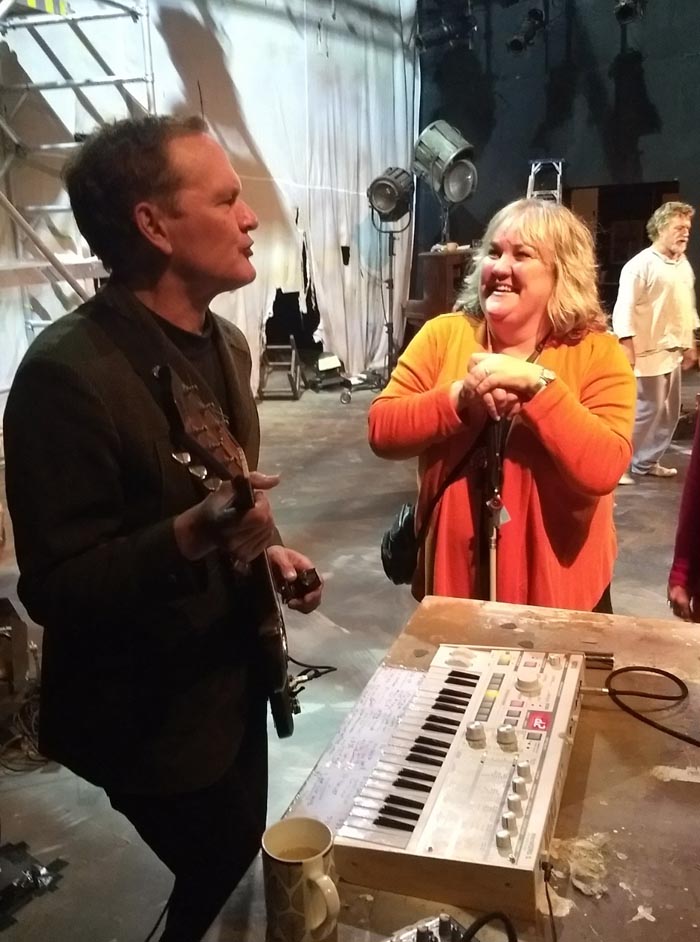 When you are blind, getting to meet the actors and touch the props on stage really does bring a performance to life. It means that when the actor makes reference in the actual performance you have an intimacy with the actor that you would otherwise not have. It's like having a private moment in public.
I feel truly moved by the afternoon. Firstly meeting Michael as part of the touch tour, and Shayne P Carter too, and then experiencing them working together to provide an outstanding performance. I have no idea how Michael could remember all those lines, they simply flowed out of him.
Big thumbs up to Shannon Colbert, Education Manager at the Fortune Theatre, who organises the touch tours.
I feel truly blessed to be blind. Otherwise I wouldn't have had that unforgettable touch tour, which really brought the performance to life! Thanks Fortune!
Julie Woods is a professional speaker and coach. She is also a member of the Arts For All Otago Network.