Media Release
Arts Access Advocates
PĀNUI PĀPĀHO MEDIA RELEASE: Glass Ceiling Arts Collective
Glass Ceiling Arts Collective has brought together a diverse group of Kiwi artists from across the nation to create The Badger's Story, a new digital resource that enables people with profound and multiple learning disabilities and high health needs to experience a multi-sensory theatre work, along with their whānau members and care workers, within their own homes.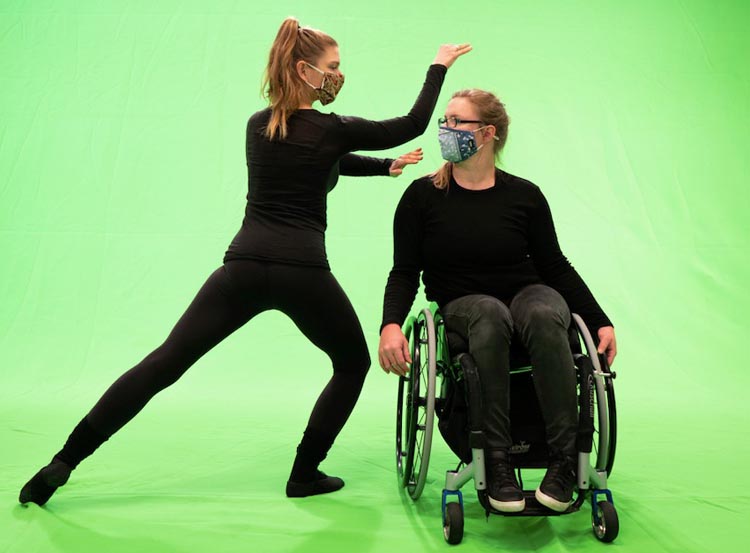 The Covid-19 pandemic poses a huge risk to people with high health needs or disabilities, which often means extended periods in the home, supported living environment or hospital.
Access to rich arts experiences such as theatre aren't always possible and yet the need for the arts and creativity to help with mental health and wellbeing is greater than ever, says General Manager of Glass Ceiling Arts Collective, Michael Eaglesome.
"We thought it important to do something innovative using digital technologies, to provide that access in another way," he says.
Artistic Director Charlotte Nightingale and the Glass Ceiling Collective team have worked through New Zealand's COVID-19 lockdowns to pull together a team of talented artists to create a new multi-sensory theatre experience. It uses props, easily found in the supermarket and in the kitchen cupboard, to support the narrative.
An immersive, accessible experience
"We want The Badger's Story to be an immersive experience and accessible to the whole family, so we have tried and tested stuff from around the house that can be used creatively to support the narrative," Charlotte says.
She says that the artistry of the work itself is of international standard. Using Binaural soundscapes created using a specialist microphone from Canada, specially designed animation that uses carefully researched colours, shapes and perspectives that appeal to a neuro-diverse brain, not to mention the giant badger puppet created by Tusk Puppets, the craft exemplifies the phrase "the devil is in the detail".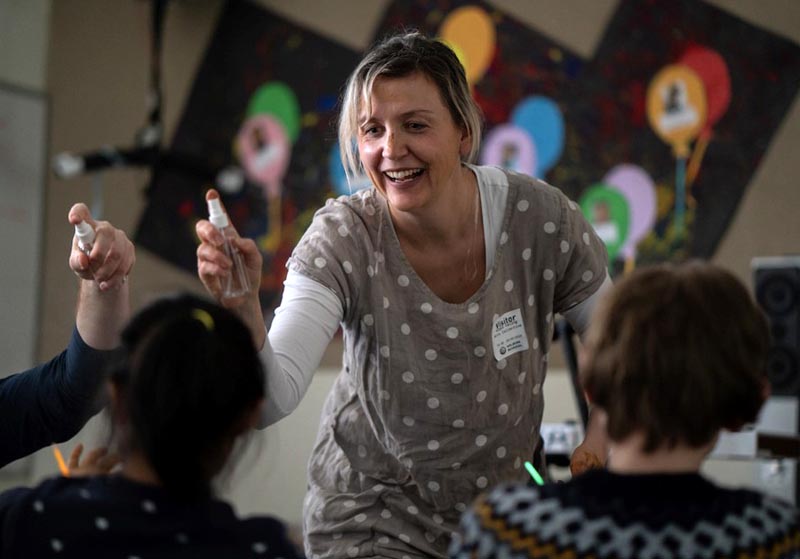 The Badge'rs Story is a short narrative pulled from The Incredible and Glorious World According to The Fitzroys', a new work by Charlotte Nightingale that won Best Performance (Ensemble) at Auckland Fringe this year as well as winning the hearts of people who saw it.
An inclusive cast of performers told the story of Liam Fitzroy, a teenager with autism for whom the outside world was tricky but where the world he created at home with his family was incredible.
"Adapting The Badger's Story into a multi-sensory theatre experience means the audience will begin to understand the world from a neurologically diverse person's perspective," says Charlotte, whose rare chromosome difference and resulting experience in the school system played a huge part in the writing.
The work, created using multi-sensory techniques developed in collaboration with the UK's Frozen Light Theatre (Isle of Brimsker, The Forest) will be ready for in-home audiences end of September. To ensure access for diverse communities, the work is offered to people in Aotearoa New Zealand for free. Head to www.glassceilingartscollective.com to register.
Made with funding from Creative New Zealand's Covid-19 response funding and IHC New Zealand.