Blog
Arts Access Advocates
I had the privilege to perform my song SIVA (dance ) as the opening act for the Vodafone Pacific Music Awards 2018 on 24 May. These awards are a major national music event alongside the Maori Music Awards and the Vodafone Music Awards.
Onstage performing with me was a dance group of Pacific youth with physical and learning disabilities, called Pasefika Phusion 2.0. Also on stage was keyboard player, Mental Health and Addictions leader and advocate Johnny Siaosi. Our guitarist Tomi T is an addictions survivor and our female vocalist Rachel T is a sexual abuse survivor.
For Pasefika Phusion 2.0, leading up to the awards night was a pressure-filled, three-week rollercoaster ride of emotions: panic, pride, joy, anxiety, self-doubt. There were also moments of frustration at learning and rehearsing a new choreography, knowing they would perform live in front of 4000 people with a TV audience of thousands more.
A powerful performance
Just before they went onstage there were nerves, self-doubt, apprehension and butterflies but as you can see from the video, their performance was powerful, confident and energetic. They came off the stage as giants.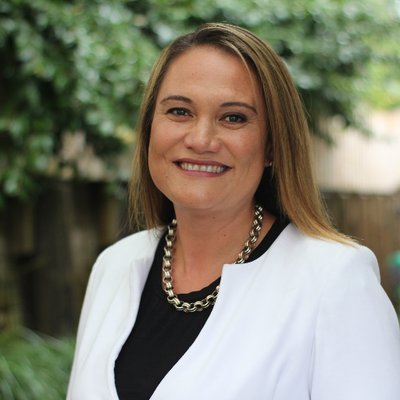 Even the parents and family of Pasefika Phusion 2.0, who came and supported their sons and daughters, were emotional and in tears seeing them performing onstage.
Minister for Disability Issues Carmel Sepuloni was in the audience and didn't know about our part of opening the Vodafone Pacific Music Awards 2018. When she presented an award later in the evening, she went "off script" to acknowledge our performance.
I wanted to share this event with everyone to highlight the journey for Pasefika Phusion 2.0 and showcase an innovative approach of engaging youth with disabilities (including Mental Health and Addictions), and how we can use the arts to challenge stigma and stereotyping, and build capacity and youth leadership.
The arts are crucial to people with disabilities. They give us creative expression that's not only artistic but also give voice to the voiceless. They advocate for our causes; challenge stigma and stereotype; provoke discussion and conversation; and promote social justice. The arts are love; they are pain. They are anything and everything we want them to be in an ableist society!
My big hope is that there will be many more opportunities for a group like Pasefika Phusion 2.0 to utilise and showcase their artistic talents.
Pati Umaga received the Arts Access Artistic Achievement Award 2015. Read his profile.