Blog
Arts Access Advocates
Amplifying the voices of disabled writers
This may be a small book but it packs a lot of punch. In Here we are, read us: women, disability and writing (Crip the Lit, Wellington, NZ, March 2019) we meet eight remarkable women writers who also happen to be disabled.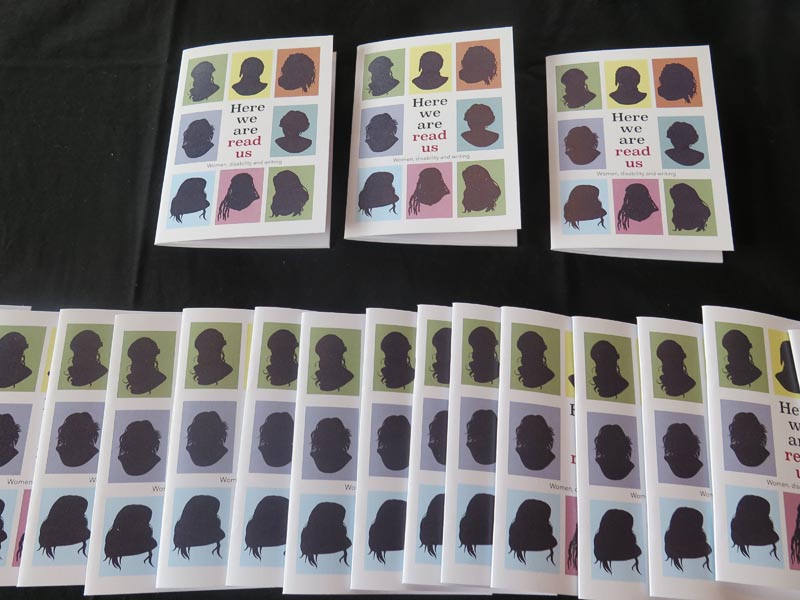 I'd like to start by honouring them for their contribution to this book and thanking them: Tusiata Avia, Steff Green, Helen Vivienne Fletcher, Charlotte Simmonds, Michele Leggot, Trish Harris, Te Awhina Arahanga, Iris Wilkinson (aka Robin Hyde).
As someone who lives with an invisible disability, and who seldom discloses it, I truly admire these women for stepping up and centre to speak about something that rarely gets air.
The book's format is simple but beautifully produced, with spectacular artwork by Adele Jackson. It begins with the woman introducing themselves and their disability, each in their own unique style, and the inclusion of writer Robin Hyde, as a nod to the past, is a lovely touch.
Perfectly formed vignettes
These short summaries are perfectly formed vignettes that showcase each writer's unique "voice". For example, Michelle Leggot, our the first official Poet Laureate, opens her piece with, "From November to February grandiflora magnolia flowers perch on the deep green foliage of the trees at our place in Auckland. Doves koo-roogh in them and as my sight faded it was entrancing to imagine the flowers as birds."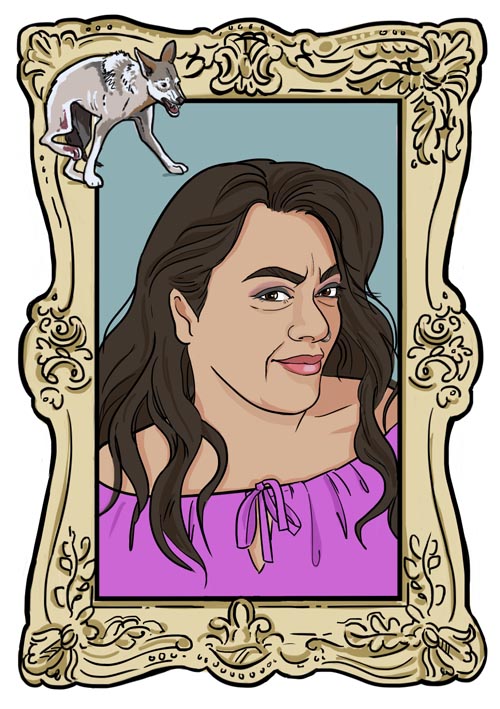 And Trish Harris, who writes, "I am a part-time crane operator. Every time I unload my power chair from the car, the tilt of the ground affects the swing and balance of the hoisted chair."
Even from these short pieces, the reader is given a sense of the strength of these women, and the echo of pains they've endured.
Next, they are asked to respond to the question Why do you write? Here, we get to understand them as writers, separate from their physical body, their answers reflecting the urges all of us feel who choose this artform. It's a celebration of mind over matter, literally. I was left wanting more, wishing I could sit down with each of them and talk until late.
As the initiators of this project, Robyn Hunt and Trish Harris, say in their introduction, "When the voice of disabled writers is strong, their words, our words, can transform worlds."
To see a reflection of oneself in print is hugely empowering and, conversely, to read about the lives of others not the same as us builds empathy and compassion. Trish and Robyn's dedication to amplifying the voices of disabled writers', through their Crip the Lit campaign, is a gift to us all, opening minds, spreading arms wide and allowing disabled writers to be seen and heard.
Taking part in the Crip the Lit debate
I was honoured to part of the Crip the Lit debate at last November's LitCrawl in Wellington, where we argued the moot: "There is no such thing as a disabled writer. We are all just writers." What struck me most was the warmth of the community who came to engage with this debate, and the strength of attitude in the other participants.
For me, it was a "coming out", if you like; the first time I'd stood up in public and acknowledged my thirty-year disability story. It was terrifying. The moment I went to speak, a tremor in my voice exposed the fear I felt and my hands shook as I held my notes.
Why should something so very common to human experience cause so much fear? It can only be that disability is somehow seen as "less", as "damage", as "other" ... as dangerous to publicly admit. What an indictment on our ableist culture.
This is why I applaud so strongly the women in this important small book and those who helped bring it to life. Thank you for making me feel less alone. Less invisible. Less afraid. Thank you for making me feel part of your exceptional community.
Mandy Hager is an award-winning writer. Here we are, read us: women, disability and writing (Crip the Lit, Wellington, NZ, 2019) will be available online in a variety of accessible formats from 1 April.