Blog
Arts Access Advocates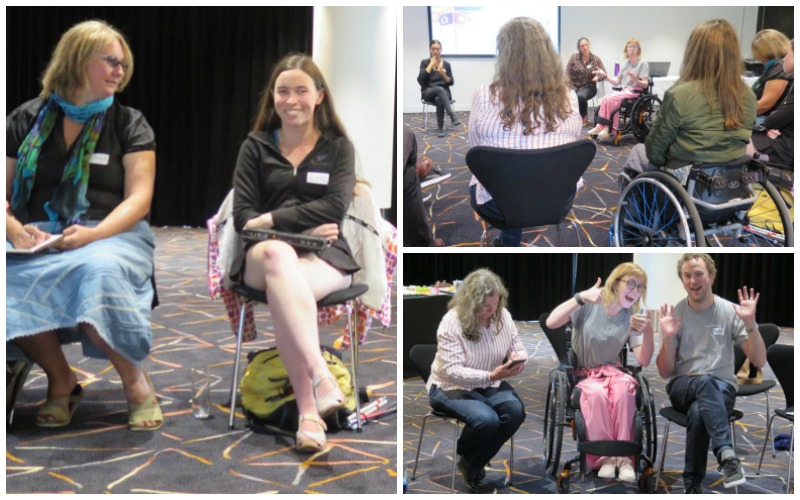 I am
I am disabled.
I am a flautist.
I am a daughter.
I am trilingual.
I am a community organiser.
I am a North Shore resident.
I am blind.
I am a friend.
I am an Auckland Uni alumna.
I am a Paralympian.
I am Pākehā.
I am a Celtic musician.
I am a blogger.
I am an Arts Access Advocate.
***
We had a stimulating conversation about our multi-dimensional/pluralistic/intersectional identities on Saturday at the Accessible Arts Auckland workshop.
***
We are
We are actors.
We are volunteers.
We are theatre-goers.
We are museum curators.
We are your audience in waiting.
We are disabled.
We are painters.
We are show producers.
We are uni students..
We are grandparents.
We are CEOs.
We are audio describers.
We are Deaf.
We are event coordinators.
We are tangata whenua.
We are parents.
We are ticket vendors.
We are support workers.
We are tangata tiriti.
We are non-disabled.
We are musicians.
We are the Arts Access Aotearoa community.
We are Arts Access advocates (even if most of us still need to make that official by signing up here and joining this group on Facebook :)).
***
I'm excited to keep advocating with Arts Access Aotearoa to open up the arts to wider audiences and see the disabled and Deaf communities represented both in audiences and in the arts.
***
Hey Aucklanders
Hey Aucklanders, I could offer for you to eat the vege frittata and chocolate brownie I enjoyed for lunch vicariously, or you could email Arts Access Aotearoa and get your own workshop invite for next time. On a more serious note, it sounds like the next session will be particularly good for people keen to get stuck into seeing a more co-ordinated and strategic approach to arts access advocacy across the Auckland-based community, so come hang if that's your jam.